Elder Abuse Bytes E-Newsletter - WEAAD 2019
Published: Tue, 03/19/19

Elder Abuse Bytes E-Newsletter
WEAAD Kick Off!
Three Months Away from WEAAD!
The National Center on Elder Abuse is happy to announce we are officially kicking off the launch of this year's WEAAD campaign and our newly refreshed microsite.  

 
Questions That You May be Asking Yourself 
A Special Twist on This Year's Campaign

The National Center on Elder Abuse (NCEA) and the National Clearinghouse on Abuse in Later Life (NCALL) are joining forces and Lifting Up Voices for WEAAD 2019, a theme that is centered on unifying the parallel fields of Elder Justice and Violence Against Women by bringing to the forefront the lived experiences of older people around the globe.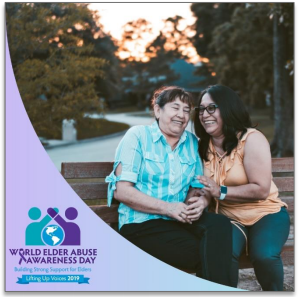 Lifting Up the Voices of Older Survivors is both the title of and the foundation for a new video project started in 2018 by NCALL and Terra Nova Films, with funding from the Department of Justice's Office for Victims of Crime (OVC). These videos feature older survivors throughout the United States sharing their stories and experiences of domestic violence, sexual assault, stalking and financial exploitation.  Lifting Up Voices also builds upon the momentum of NCEA's existing theme, Building Strong Support for Elders, which was informed by the Reframing Elder Abuse initiative.  Join us and other organizations and communities across the globe in Lifting Up Voices for 2019. Our special collection of Lifting Up Voices tools will help with all your planning and promotions. If you'd like to receive notifications on the OVC Lifting Up Voices of Older Survivors videos by NCALL and Terra Nova Films please fill out this short form.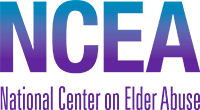 It's Not Too Late- Sign-up for a FREE Video Lecture Series!
Remember last year when we began promoting our FREE online video lecture series? There's still time to register before the discount code: WEAAD2019 expires. This training shows aging and elder abuse advocates how to effectively discuss on elder abuse as a social policy issue. Sign up now!
We're Here for You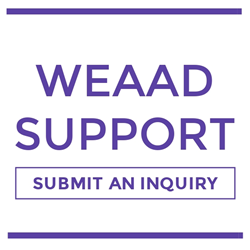 Need some guidance on where to access what you need for WEAAD? Allow our team to help you with your 2019 planning efforts and drop us a message for dedicated support. We'll respond within approximately 48-72 hours. 
Need More Resources?
We've recently launched BRAND NEW downloadable and customizable tools for greater engagement, outreach and prevention through our STEAP (Supports and Tools for Elder Abuse Prevention) initiative! Join us for a webinar on Thursday, March 21st to learn how you can use these tools educate and engage your community about the role everyone can play in preventing elder abuse.

Also, be sure to check out several of our websites for general information about the NCEA, training resources, checklists, laws and videos, or publications.
Promotion of blogs, webinars and interactive social media activities in collaboration with federal agencies and resource centers!
---
We look forward to sharing more updates in future iterations of Elder Abuse Bytes E-Newsletter!
To view past newsletters follow the link to the Newsletter Archive