Happy Canadian Thanksgiving ,
Published: Mon, 10/10/22
🅔🅝🅣🅡🅔🅟🅡🅔🅝🅔🅤🅡🅢 | 🅘🅝🅝🅞🅥🅐🅣🅞🅡🅢
Thank you for allowing me to pop in your inbox and reading!
You received this email because you signed up for a free gift on our website or made a purchase from us.
Please note that our emails may contain affiliate links, which means we may receive a commission at no additional cost to you. I appreciate you supporting my small business in this way. 
If you find that we do not provide you with any value, or we are not a good fit, please look for the unsubscribe button at the bottom of the newsletter as I do not want to spam your inbox. I will be sad to see you go, but I do completely understand. 
Please unsubscribe rather than report us as spam.
Happy Thanksgiving to our Canadian Bloggers.  May you have a blessed Thanksgiving and time with family and friends.
What are you Thankful for?   
I am thankful for my blogging family, yes that's you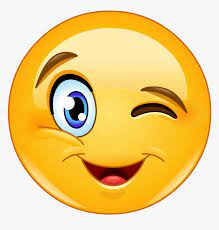 and a successful move, an awesome family, and wonderful friends!
Congratulations to our TOP 3 BLOGGERS
GOLD
Blogger of the week
 
Congratulations to Meinhilde for this post: DIY Knit Tralee Hat  and for being our blogger of the week. 
Now come and share those posts at the Senior Salon Pit Stop Party for this week! 
October 10-15, 2022
Monday 2am - Saturday 2pm
What is Payhip
Payhip is an e-commerce platform that enables anyone to sell digital products, courses and memberships directly to their fans and followers. Payhip has an absolutely free forever plan that includes a full feature set. 
I have decided to move all the digital products over to Payhip. I have started, (work in progress) but would love your feedback and input on what you think of this new platform.
You can have a look at the
I hope you will find something here you like and useful. Your support will be much appreciated.
Oh, do not miss this opportunity: When you promote any of the products, and your referral make make a purchase, both of you will receive a 10% discount. The more you refer, the deeper your own discount, i.e. you refer 5 then you will receive 50% discount, refer 10 and you will get your purchase for free and a 100% discount.
As mentioned, I am still in the process of update, and transferring all the products, so please do come back again and see what else has been added. Also, if you sign up, you will be notified as I add new products on Payhip.
Amazon
: If you from occasionally do online shopping through Amazon, I will be grateful for your support using any of my links and this does help me to continue to
pay the monthly Inlinkz fees
.
Please take a look at the 
recipes
 on this blog. Either use a regular link or an image with the
Buy from Amazon
purple button.
Thank you for your support and for using my links.
Thank you for reading and your support.
Links to other SM please see: https://esmesalon.com/about/where-and-how-to-connect-with-esme/

Knox Crescent
Abbotsford British Columbia V3G 2E1
CANADA
Unsubscribe
  |  
Change Subscriber Options