Market Update: Miners Selling Bitcoin?
Published: Wed, 06/01/22
Miners liquidate Bitcoin as market cools
The last month has brought capitulation from many angles – from over leveraged altcoin investors to Bitcoin miners. 
The graph below shows how much Bitcoin has been sent to exchanges from miners. Miners are feeling the pain and openly selling Bitcoin to cover operating costs in the midst of a down market as the 30-day average went upwards of $400 million.
For example, Cathedra Bitcoin sold 235 BTC or $8.8 million at an average price of $29,152. "We have spent the last several weeks restructuring our balance sheet and operations to ensure Cathedra is well positioned to endure a prolonged economic downtur," Cathedra Chief Executive Officer AJ Scalia said in a statement.
Looking at other Miner Flows, Cathedra was not the only one that sold during this period. We also know that Riot sold both 200 BTC and 250 BTC in both March and May, respectively. 
Miners may begin to sell hodl'd Bitcoin into the open market. At the very least they are feeling the pain after the last major dip in price. Couple this with a downwards difficulty adjustment – indicating miners powering off – and it seems miners may be hitting a wall in profitability.
-Mitch Klee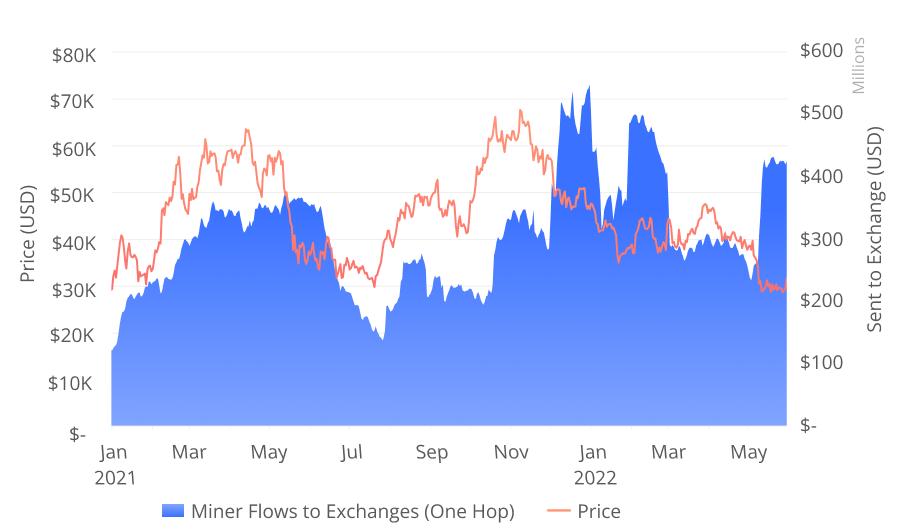 Source: Coin Metrics
Disclaimer: This material is not intended to be relied upon as a forecast, research or investment advice, and is not a recommendation, offer or solicitation to buy or sell any investment or to adopt any investment strategy. This information is for educational purposes only and is as of the date of that particular presentation. Compass does not guarantee profits from mining activity.
Difficulty (T)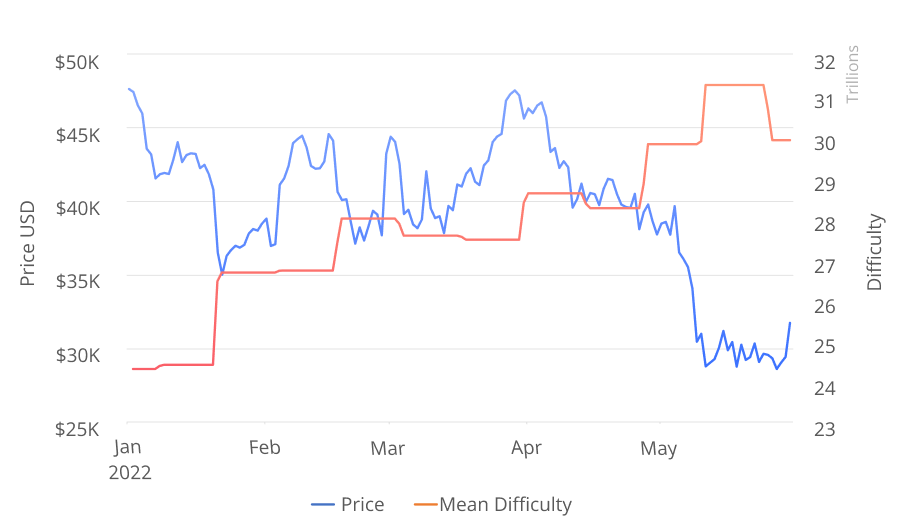 Bitcoin Difficulty had a backwards adjustment ~3.8%. This change, in tandem with the price jump to $32,000, is bringing higher revenues to miners. 
Source: Coin Metrics
Hashprice ($, Sats)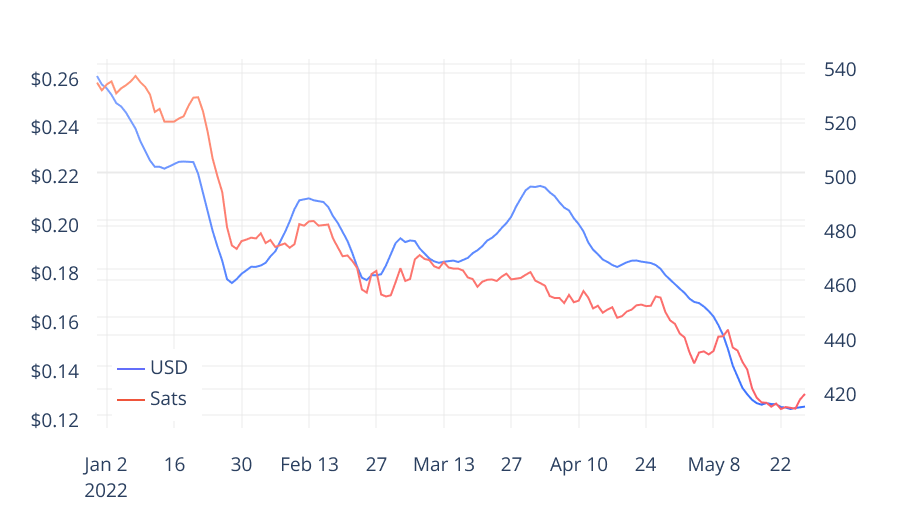 Hasprice increased in Satoshis, after a downward difficulty adjustment.
Source: Compass Mining Marketplace
ASIC Price ($/TH)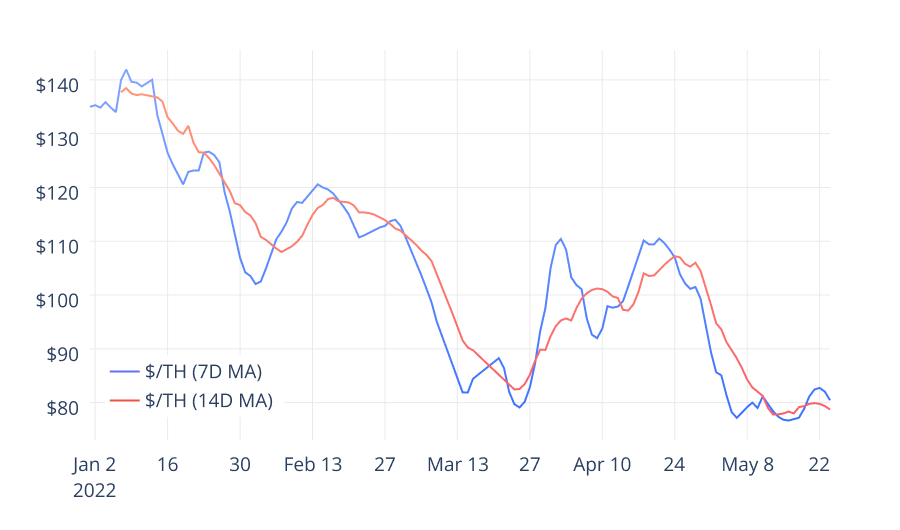 Machine prices have gone flat after dropping to a yearly low. The last month has seen the lowest machine prices per TH, signaling less demand for machines. 
Source: Compass Mining Marketplace
Machine ROI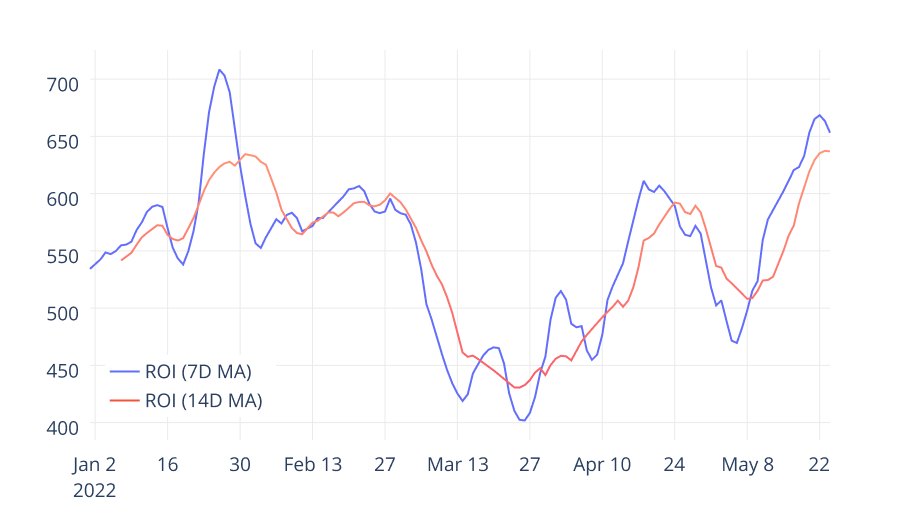 The ROI period peaked, if only momentarily, following the latest negative difficulty adjustment. 


Source: Compass Mining Marketplace
About Compass: Compass is a Bitcoin mining and modern media company focused on driving the mass adoption of cryptocurrency mining.
Did a friend forward this email? Sign up here.

Want more Compass content?