Market Update The FOMC Moment For Mining Stocks
Published: Thu, 07/28/22

July 28, 2022
Subscribe to Mining Memo
What FOMC Means For Mining Stocks
I've held this market update until Thursday for the best possible reason: FOMC.
The Federal Open Markets Committee met for the fourth time this year yesterday, increasing the bottom line interest rate 75 basis points (bps), from 1.5% to 2.25%. The rate increase follows June's 75 bps raise–the most aggressive rate hike since 1994–and March's raise of 50 bps from 0% to 0.5%.
The market started pricing in rate hikes as early as January, after the Federal Reserve's notes were published. At the time, the Fed argued for a policy pivot based on "persistent" inflation values. Listed crypto firms suffered immediate but unsurprising losses, as represented by Coinbase, Silvergate, Microstrategy, Riot Blockchain and Marathon Digital. Losses have continued into the summer.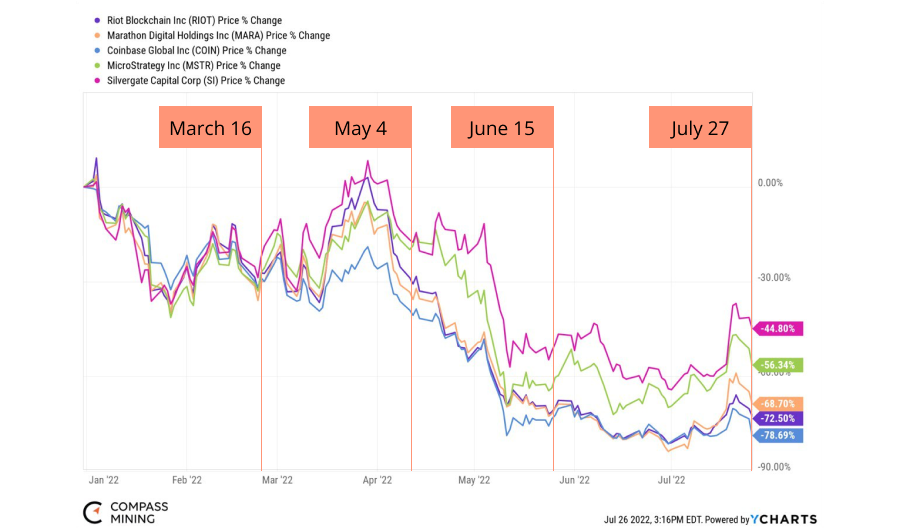 Nasdaq listed Bitcoin miners also broke. The sector's market cap was, albeit briefly, valued at $25 billion in November 2021. It's now trading around $3-4 billion.
Some analysts think we are at the end of the bleeding season. The precedents set by both Bitcoin and Ethereum last cycle of a roughly 80-90% drawdown mirrors current losses well. A possible bottom? Why shouldn't crypto-equities trade like the coins?
Mining equity could trade differently from coin cycles, however, because of the fixed obligations, leveraged Bitcoin exposure and, most importantly, debt. 
As Galaxy Digital head of mining Amanda Fabiano pointed out in a tweet thread yesterday, debt raises have outpaced equity based raises almost three-to-one since January 1. When miners can't meet debt obligations and associated interest payments, you get restructurings and liquidations. Outstanding orders for machines, rack space and general infrastructure could see many former practitioners sell equipment in mass.
Distressed asset season might just be starting.
- William Foxley
Disclaimer: This material is not intended to be relied upon as a forecast, research or investment advice, and is not a recommendation, offer or solicitation to buy or sell any investment or to adopt any investment strategy. This information is for educational purposes only and is as of the date of that particular presentation. Compass does not guarantee profits from mining activity.
Foundry Announces Foundry Academy to Train Technicians for Bitcoin Mining Industry
The future of digital asset mining calls for top technical talent. As the premiere training program for professional Mining Technicians, Foundry Academy answers. The next one week course runs September 12-17 in Rochester, NY.
Difficulty (T)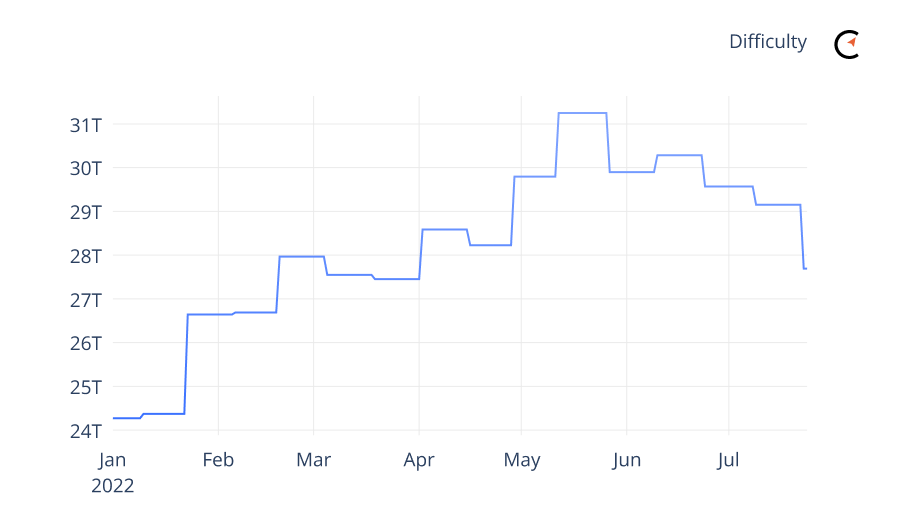 Mining difficulty broke south of 28 trillion for the first time since the beginning of April, giving miners some hope.
ROI (S19j Pro, 100 TH)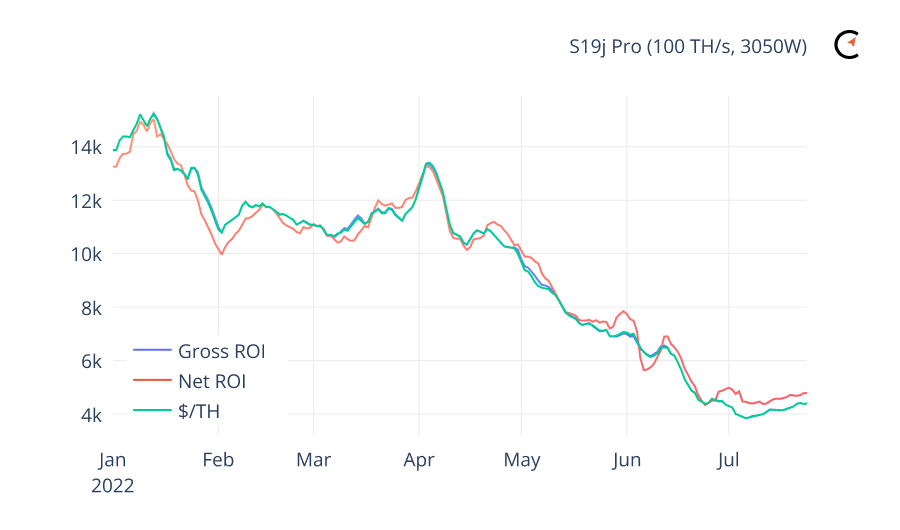 Gross ROI, Net ROI and $/TH may have found a floor alongside Bitcoin's price.
ROI (Marketplace)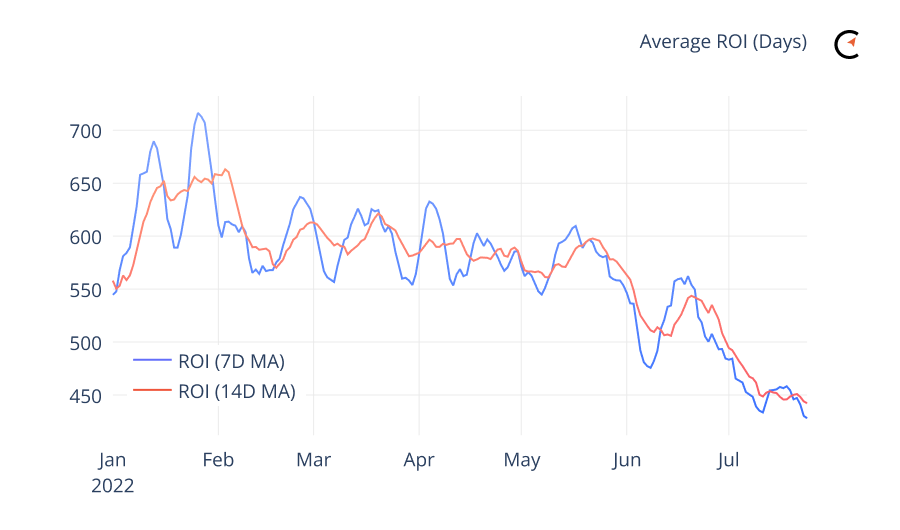 Values from Compass Mining's marketplace show a dropping ROI period for all next generation units.
About Compass: Compass is a Bitcoin mining and modern media company focused on driving the mass adoption of cryptocurrency mining.
Did a friend forward this email? Sign up here.

Want more Compass content?