Prepare for Civil Unrest: What to do if the Looney Left Riots
Published: Mon, 11/07/22
 Prepare for Civil Unrest
What to do if the Looney Left Riots
Prepare for Civil Unrest: What to do if the Looney Left Riots
Prepare for civil unrest by hunkering down, staying ready (armed), and staying informed.
If the Trump Republicans win tomorrow, we all believe that the looney left will take to the streets and riot in some areas. It's like waiting on the jury verdict for a highly politicized trial; if one side wins, we all know that the world will erupt into civil unrest, and we all know which side that will be. So, what should you do if you are in one of these areas? Here's my advice.
Hunker down and don't leave your home unless it is absolutely necessary. 
Be prepared to defend yourself and your family by whatever means necessary. 
Stay informed and stay alert.
The first step is to have a plan. Stay home (don't leave your home unless it is absolutely necessary) but if you have to leave, know where you and your family will go if things get bad. Have a bug-out bag ready with supplies for at least 72 hours. Make sure everyone in your family knows where the bag is and how to use the supplies inside of it. Have a backup plan for communication in case power is lost. If power is lost, the best way to stay informed is by listening to a battery-operated radio. 
Next, you need to secure your home. If you have time, reinforce doors and windows. If you don't have time, make sure everyone in your family knows where the safe room is and how to get there quickly and quietly. Stock the room with food, water, first-aid supplies, and any other items you might need (including weapons and ammunition). 
Finally, be prepared to defend yourself and your family. Hopefully, you and your family have already learned basic hand-to-hand combat techniques and have familiarized yourself with your firearms (and your state and local laws). The more prepared you are, the better chance you have of making it through unscathed. 
No one knows for sure what will happen if the Trump Republicans win tomorrow, but we can all agree that it won't be pretty. If you live in an area that could be affected by riots or civil unrest, it's important to be prepared. Follow the steps outlined above and stay safe!
Disclaimer: This article is the opinion of the author and is for informational purposes only and should not be taken as legal or professional advice. Please consult with a licensed professional before taking any action. Stay safe. 
Merle Haggard - Are the Good Times Really Over (I Wish a Buck Was Still Silver)
Prepper Daves Online Store will be your one-stop shop for all your survival gear needs
Sneak Peek – We've been hard at work preparing our new store for launch and we couldn't wait to give you a sneak peek into what we were working on! We have a ton of awesome things planned, including some truly great gear, informational products, and educational classes that will be making their debut this year. 
As you may have noticed, we've just added a sneak peek into our new store.
We'll be adding more each week so keep checking back and see what's going on over here with everything "survival" related. If there are any particular products or services that you're interested in, please let us know – they might end up coming down this road sooner than expected 
See below for some examples of the items we will be carrying...
---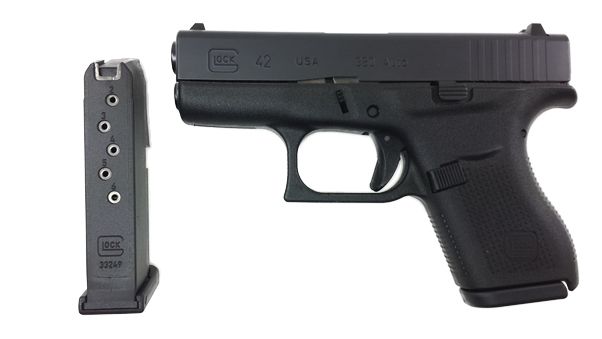 GLOCK 42 .380 ACP PISTOL
GLOCK has done it again. The GLOCK 42 is GLOCK's answer to the demand for a single-stack .380 GLOCK that is pocket-sized yet still capable of delivering GLOCK Perfection. The G42 is reliable, accurate, and GLOCK-tough, making it the ideal self-defense pocket handgun for urban or rural environments. Shooters will appreciate the GLOCK 42's smooth trigger pull and crisp break, while outdoorsmen and hunters will find it to be the perfect companion for their next outing. So, whether you're a handgun shooter looking for a concealable pistol or a hunter in search of a versatile sidearm, the GLOCK 42 is sure to exceed your expectations.
---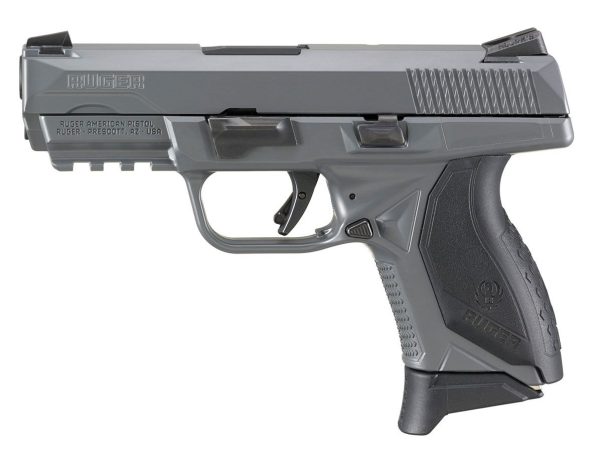 RUGER AMERICAN COMPACT .45 ACP PISTOL
The Ruger American Compact .45 ACP Pistol is a true American innovation, designed with the latest U.S. Military Standards in mind. This pistol is built to perform in the harshest conditions, combining a recoil-reducing barrel cam with a low-mass slide, low center of gravity and low bore axis to provide an unparalleled shooting experience. The result is a pistol that is more accurate and reliable than many others on the market, making it the perfect choice for those who demand the best from their firearms. Whether you're a professional soldier or a weekend warrior, the Ruger American Pistol is the only choice for those who want the best possible performance from their firearm. Thanks Ruger!
Hank Williams, Jr. - "A Country Boy Can Survive" (Official Music Video)
Merle Haggard - The Fightin Side Of Me (Live)
Keep in mind that we may receive a small commission when you click our links and make purchases. However, this does not impact your price or our reviews and comparisons. We try to find the best deals we can and then post them for you. If you find a specific item at a better price please let us know so we can share it with everyone else
Thank you and please read our privacy policy or feel free to contact us if you have any questions.