The Runaways-- Stories of Deception and Salvation
Published: Tue, 02/07/23
Mrs. Harriet Hayden, for whom a scholarship is dedicated at Harvard Medical School, as she donated funds for the support of medical training for students of color. Illustration courtesy of Cleveland Gazette, February 24, 1894.
We hope this letter finds you in good health and managing this year's particularly moody displays by Mother Nature. In Boston, Massachusetts, we already have had an eventful start to the year. Winter has been nearly devoid of snow; yet, surfeit with frigid temperatures, which has sent some folks running for the hills (in search of snow, either natural or man-made), while others have gone into obligatory hibernation. There was, however, one event that seemed to attract nearly every inhabitant of the city. The greatly anticipated unveiling of "
The
Embrace
;" a sculpture dedicated to Dr. Martin Luther and Coretta Scott King seemed to make not only national, but also international headlines. Having been privy to the construction phases of the sculpture, I was mesmerized watching the land upon which I interpret 18th-century history metamorph into a cosmopolitan display of contemporary art. The sculpture epitomizes the profound importance Martin and Coretta had on one another's lives. Their partnership was superb, as each party embraced the ideals of the other in order to improve upon life and the lives of those around them.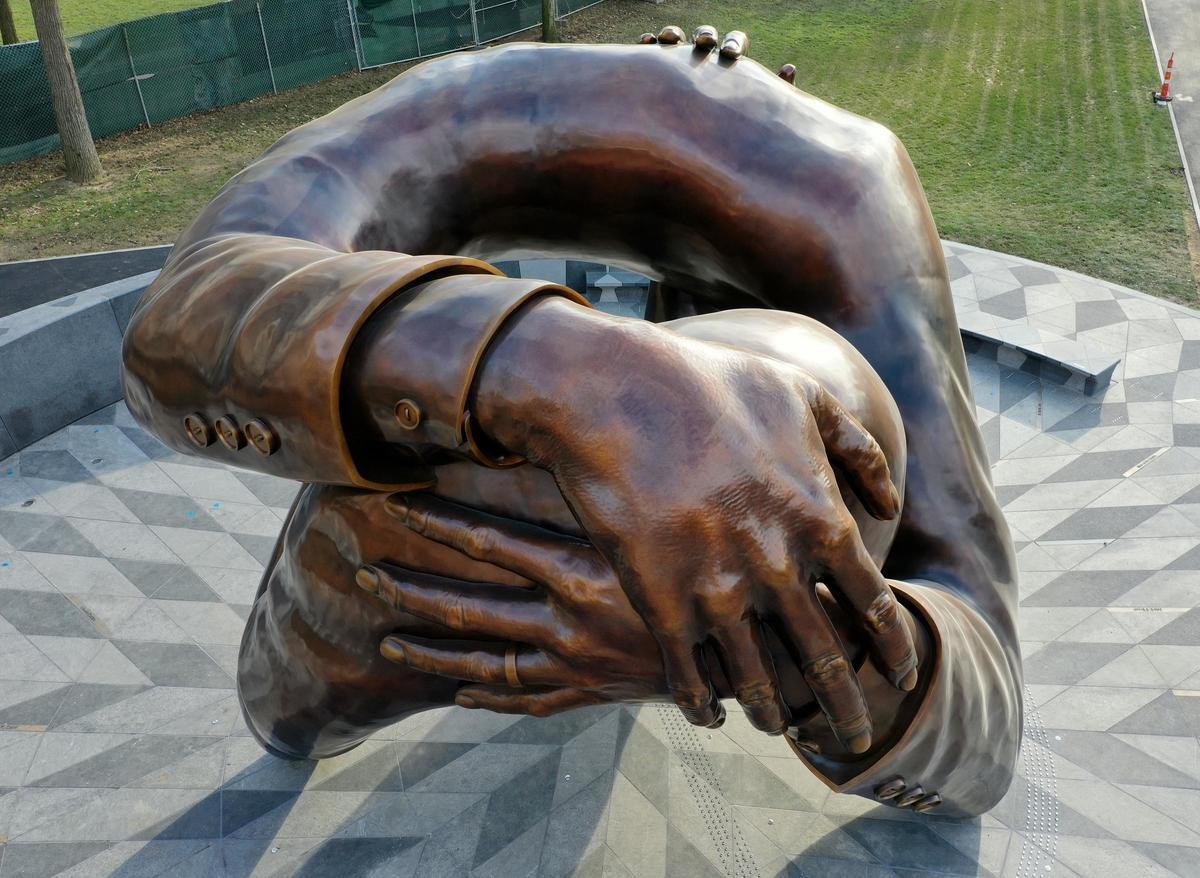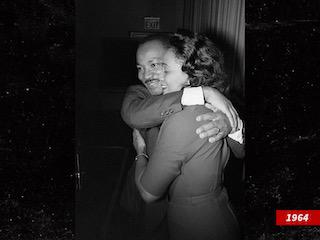 As I ruminated on the strength of the Kings, I yearned to learn more about those who took great risks to better humanity. Almost at once, a story came to mind, which I learned years ago while researching an Antebellum Women's Tour. Whilst exploring the intimate Beacon Hill neighborhood, I came upon #66 Phillips Street, where I noticed a placard marking one of the neighborhood's many notable historic sites. Harriet and Lewis Hayden, who not only escaped enslavement, but who also raised $650 from 160 people to purchase a pardon for their rescuer Calvin Fairbanks, owned their home for more than forty years and, during that time, established one of the most important safehouses in the Underground Railroad network. My curiosity piqued, it was time to dive down the historic rabbit hole and learn more about those who had been hidden at 66 Phillips Street.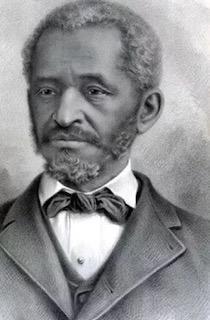 One of the most affecting stories of salvation stemming from the Hayden's safehouse is that of Shadrach. When Lewis Hayden stormed the Boston Courthouse to save
Shadrach Minkins
, the first person of color to be seized in Boston under the Fugitive Slave Law, he stood next to the enslaved man before the court. Upon seeing the contrast in complexion between the two men (Shadrach was lighter-skinned than Lewis), the prosecutor publicly stated "
...
if he did not know that the complexion of colored men changes one or two shades lighter when they are mad...
"
When Shadrach's attorney asked the prosecutor to confirm this testimony under oath, the prosecutor refused, provoking raucous laughter from the court. Lewis similarly raided the courthouse in an attempt to save
Anthony Burns
, who was arrested at the age of 20. This time, however, the courthouse protest was unsuccessful and Burns, who stated, "God made me a man; not a slave," was incarcerated and returned to enslavement by the same federal government that avowed "all men are created equal."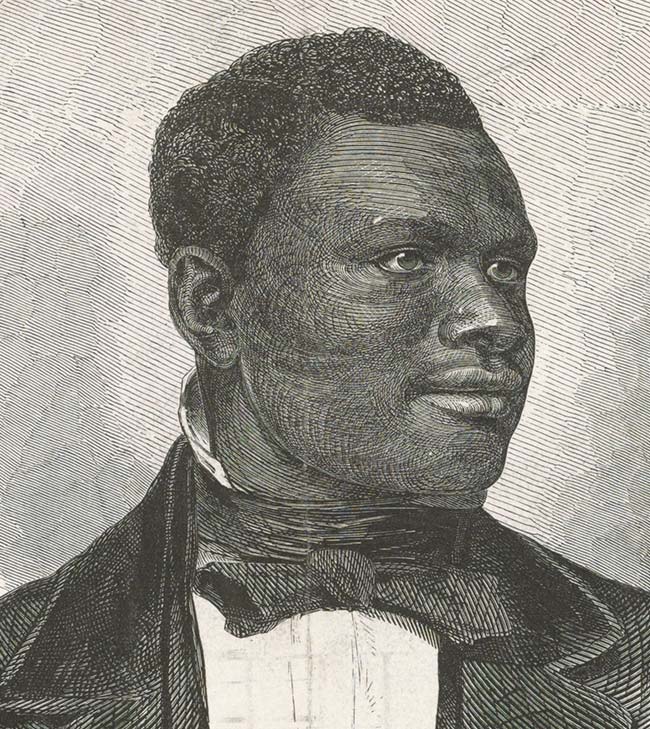 This was a "George Floyd" moment in Boston's history, when those who had remained silent found their voices. Due to the outcry caused by Burns' seizure, Boston's abolitionists worked together to free the young man, who was later admitted to Oberlin College and trained to be a minister. To learn more about Burns and the turning point of Boston's abolitionism, check out
The Anthony Burns Tour
offered exclusively by
The Tour of the Freedom Trail
.
     Of all the stories from 66 Phillips, one of the most profound is that of
Ellen and William Craft
. In 1848, a woman of color, with a light complexion, disguised herself in man's attire, masquerading as her injured master. She tied her arm in a sling to prevent requests for her signature, as she had not been taught penmanship and was illiterate.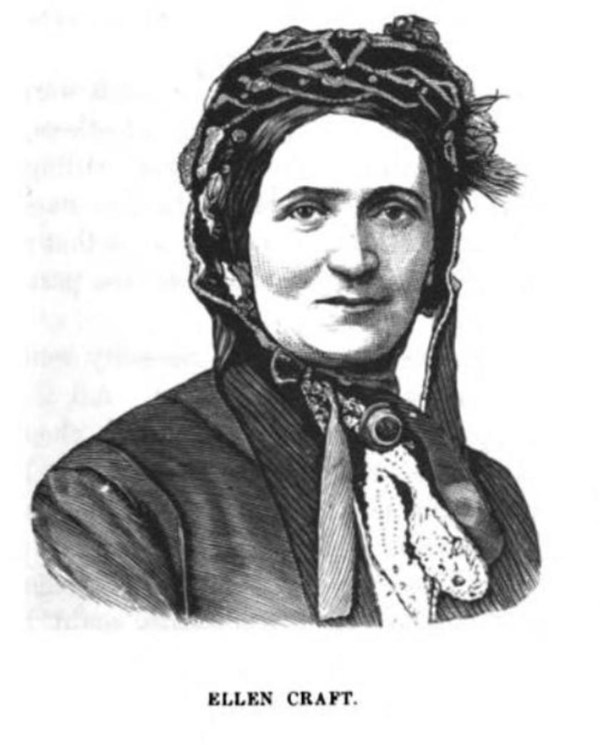 Accompanied by William, who was a dark-skinned man, the wife and husband posed as master and slave and boarded a train. Seated in first-class, The Crafts took to the rails and escaped Georgia by steam train to Boston. Receiving a public welcome at Tremont Temple Baptist Church in Downtown Boston, The Crafts were embraced by the city and given residence at 66 Phillips Street, where The Haydens barricaded the couple into the home upon learning that slaveholders were hunting them. When the Fugitive Slave Law was passed, The Crafts fled once more-- this time to England-- and returned only once the Civil War had come to its end.
Ellen Craft, masquerading as a slaveholder, and her husband William Craft. 
Courtesy of the Granger Collection, New York.
       What incredible stories would you share if given the opportunity to demonstrate the strength we have when we support humane ideals? We invite you to share your favorite historical anecdote, whether it be public or private knowledge, and we'll choose one submission to feature in our March newsletter. Additionally, the top three submissions will receive a complimentary ON DEMAND performance from our Immersive Living History repertoire! Email [email protected] with your submission and share your citations (if possible), so we can dive down the history rabbit hole too! 
     Although there is still much work to do in Boston and beyond, the many stories hidden within the narrow cobblestoned streets are thought-provoking and inspiring, especially during Black History Month.
Be well. Make history.
Historically yours,
February Featured Events!
THURSDAY February 9, 2023, 6pm ET
1305 Memorial Avenue, West Springfield, MA
SUNDAY February 19, 2023, 4pm ET
34 Shirley Street, Winthrop, MA
You have received this message because you have signed up for our mailings; corresponded with History At Play™, LLC; purchased a ticket to our programs; or registered for a conference at which History At Play™, LLC is/was a vendor/exhibitor.