VOID - Fentanyl Doesn't Care - BUT WE DO.
Published: Sat, 08/05/23
VOID has been highly active on the education and awareness front, with, in this past month, partnerships being created in both San Bernardino and Los Angeles counties.  
San Bernardino County Department of Behavioral Health was off the chart in getting off the drawing board a design concept and launching its countywide fentanyl awareness effort.  VOID and the "Into Light Foundation" were asked to partner with them and have been actively involved in this project.  
Within three weeks, the "Fentan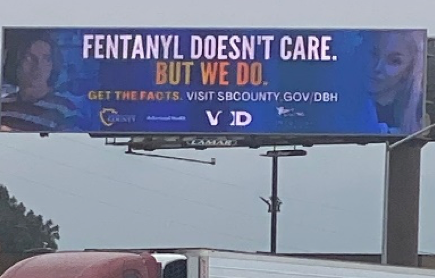 yl Doesn't Care, But We Do" campaign was catapulted into the public arena.  A billboard effort incorporating multiple displays throughout the county suddenly appeared.  Public service announcements were produced and aired throughout Los Angeles television and radio networks.  Behavioral Health is also assisting in breaking into local school districts to aggressively spread the lifesaving awareness message to our most vulnerable population.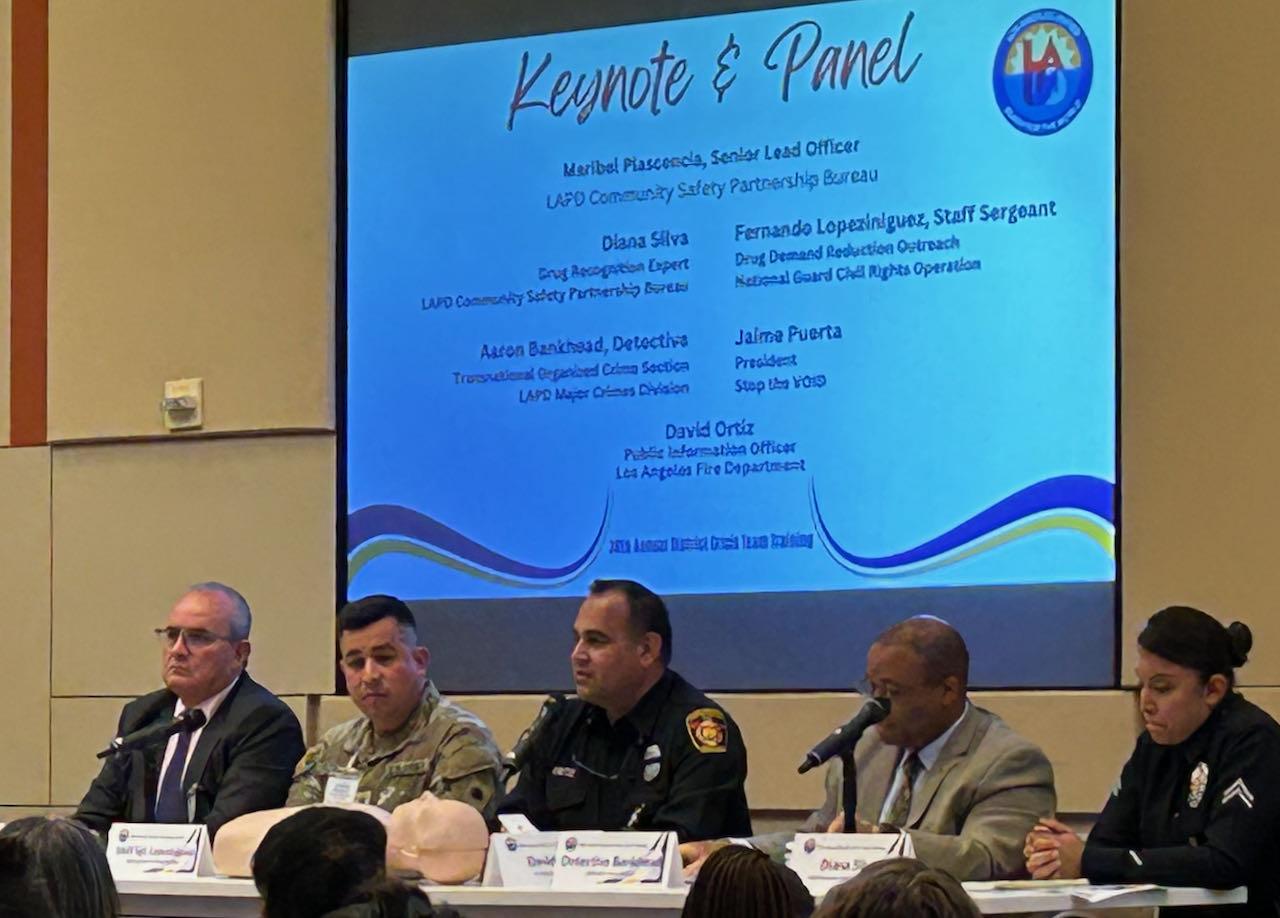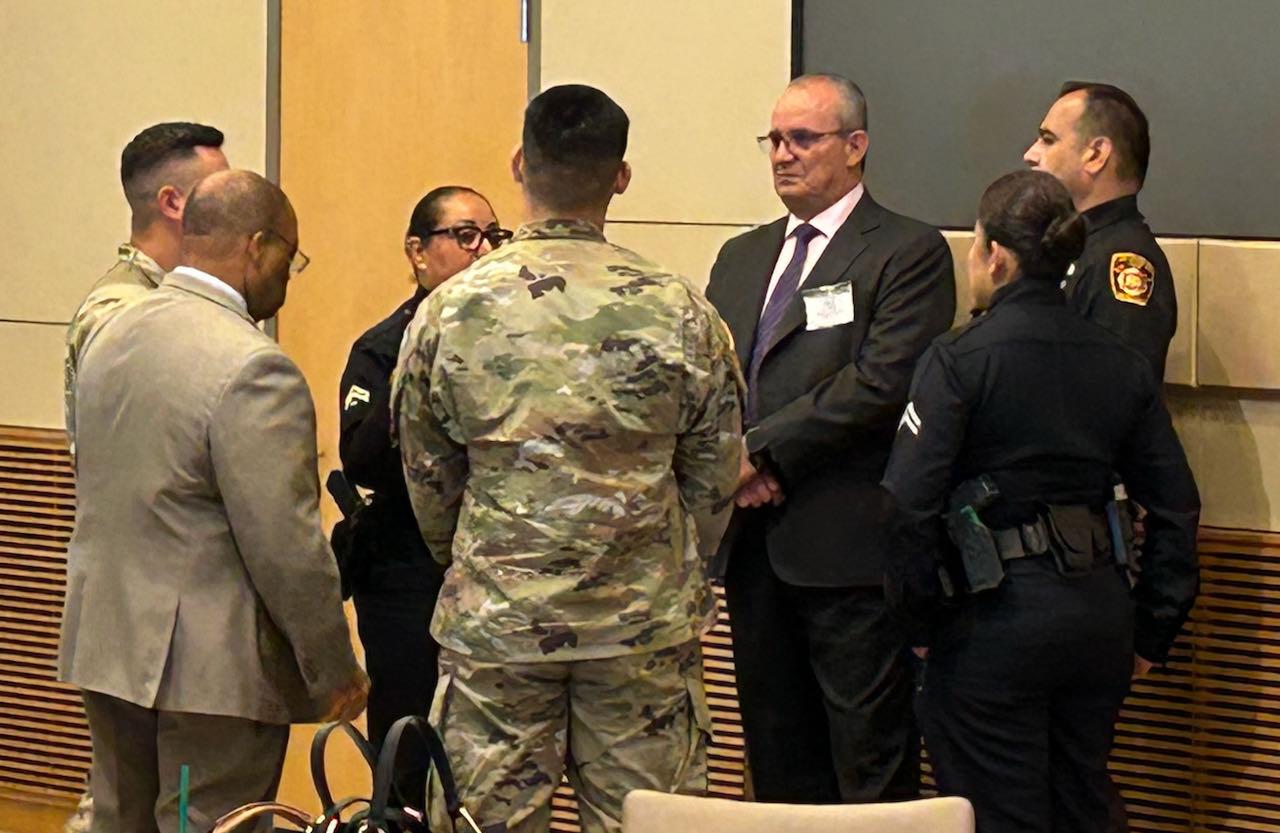 Proof positive that a persistent and effective message to the right audience gets the ball moving in the right direction.  More to follow, and we're sure it will take a group effort in a project of this size to make it a successful awareness campaign.  We know you'll be there when the call for action takes place.  
In other developments, the "Kids Online Safety Act" has unanimously passed out of the US Senate Commerce Committee, onto the full Senate floor for a vote.  Let's keep it moving forward through Congress and conclude with it landing on the President's desk and signed into law.  
Don't forget August 21st, "National Fentanyl Prevention and Awareness Day".  VOID will be participating in New York City with "Facing Fentanyl", "Alexander Neville Foundation" and others to recognize this continuing scourge confronting our communities.  The New York City Division of Homeland Security will also be hosting an event in which "Dead on Arrival" will be aired, along with other presentations to further education and awareness efforts.  And to add to the emphasis surrounding illicit fentanyl, Senators Grassley and Feinstein authored a Senate resolution designating August 21st as a National Fentanyl Prevention and Awareness Day, and continuing annually.  
One last item.  CADCA recently announced it would present its annual "Humanitarian Award" to Snapchat.  We can only think that bestowing an award of this type, from an organization at the forefront of substance "misuse prevention" and other community safety issues involving kids, had to be a mistake.  By no means a surprise, it immediately got the attention of Amy Neville and the fight was on.  Beginning a petition drive and rallying the troops resulted in a subsequent group conversation with CADCA's President and CEO, General Barrye L. Price.   Evaluating all of the information provided with the intent of the award, resulted in CADCA withdrawing it from being presented to SnapChat.  Great work Amy, Sam Chapman, Marc Berkman, and others for their efforts in righting a serious wrong.  Never underestimate the power and resolve of bereaved families.  
Until next month!!
 
VOID was formed to bring to the public's attention, through education, awareness and legislative advocacy, the immediate danger of sudden death associated with the use of illicit drugs, in particular FENTANYL, and other emerging synthetic analogs. This will be accomplished through the creation of a network of private, state and national governmental organizations, working together, to provide knowledge, preventive tools, and proposed legislation necessary to reduce the number of deaths occurring through this ever-increasing scourge confronting our society. We will speak on behalf of our loved ones, who can no longer speak for themselves.