Spinning Your Wheels with Social Media? Watch this :-)
Published: Thu, 10/15/15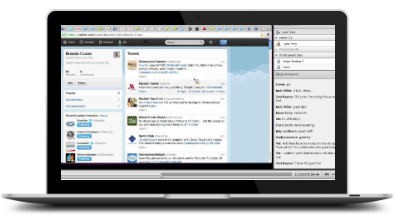 Social Media can be a total time suck, and seriously overwhelming - and even expensive!... if you're doing it wrong. ;-) I use a completely organic approach (meaning: free methods) with GREAT results. Not just great results, but FAST results.

I teach my methods in a very detailed course called Social Marketing Results, which sells for $77 - and is worth A LOT more than that. You basically get to watch over my shoulder to see how I do things on my own niche sites, and watch my own social marketing methods - live. You'll also get my own worksheets, cheat sheets, brainstorming exercise printouts & more.

You can see all the details on the website at: SocialMarketingResults.com (but don't order it there!)

If you check it out, you'll notice the sales page is a bit outdated. Somehow the formatting got messed up - or maybe that's just on my end. Anyway, I'm working on that this weekend and making some tweaks. While I had it open I thought... why not do a one-day special?! So here you go:

Today only you can get the entire course for only $17 ($60 off!) with this private order link. :)
 
Note: This is a pure low-cost offer and a sweet deal. No upsell, no hoops to jump through - just instant access!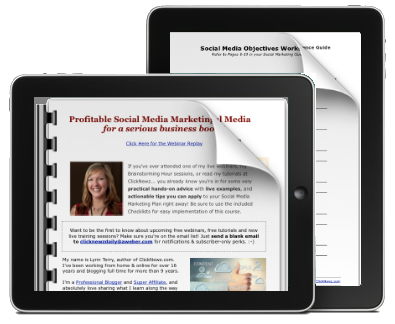 Social Marketing Results Guide

Detailed Screen Share Training

Social Media Objectives & Goals Worksheets

Social Profile Setup/Update Checklist

Social Content Brainstorming Checklist

Social Marketing Tasks Checklist

Facebook Page Marketing Checklist

Social Marketing ACTION List

... and more


 
Above is just a taste of what you'll get on the download page - which you'll get access to immediately after you use this discount link to get it. Enjoy! :-)

Everyone that has used this course has LOVED it! I say "used" because this is not something you'll just study and say "that was cool". This is something that will get you EXCITED and implementing the quick, easy methods for FAST results yourself.
 
And yes, this is covered by the same guarantee - total satisfaction - that you would get at full price as stated on the sales page. You can reach me here at this email address anytime with questions or feedback. Have a great weekend!
*cheers*

Take advantage of the $60 discount:
Click Here To Get Social Marketing Results
Best

p.s. You can still grab both of my actionable Internet Marketing tutorials (full of live examples from my own niche sites!) for only $15 too. Click Here For Details...