October 2023 Feng Shui Newsletter
Published: Sun, 10/01/23
Welcome

Your October Feng Shui Forecast

Prosperity Affirmation #305

Q&A Service

October Special

Prosperity Study Group

FLFE Free Trial

Testimonial

Please share this newsletter
as far as possible.

 
Hello,
So far, we're having a beautiful start to autumn in New England. The foliage is benefitting from the warm days and cool nights. It's looking like the colors will peak on time for the upcoming Columbus Day weekend holiday. This is a very nice shift from the rainy summer.
This month we have a solar and lunar eclipse, two weeks apart. Eclipse season occurs every six months. They are periods of major change or events. Eclipse event can begin 30 days before and extend for another 30 days after. Thus, the eclipse window opened September 14 and will close November 28th. This set of eclipses is about major events moving through your life very quickly. Big obstacles can show up unexpectedly and then be quickly resolved.
October, Libra season, is also a reminder to bring balance to yourself and your life. In the northern hemisphere we are moving toward longer nights with opposite energies south of the equator. If you tend to give more of your energy to others, pull back and do more self-care this month. If you've been taking great care of yourself, this is a good month to reach out and offer others a helping hand. Do what feels right and indulge in activities that cultivate joy.
The Partnership gua is feng shui area of your home to energize. This is the back-right corner. 
Enjoy the shift into fall and the more yin time of year for those of us in the north. It's just the opposite for everyone living south of the equator. 
Enjoy October.
Peg
October Feng Shui Forecast …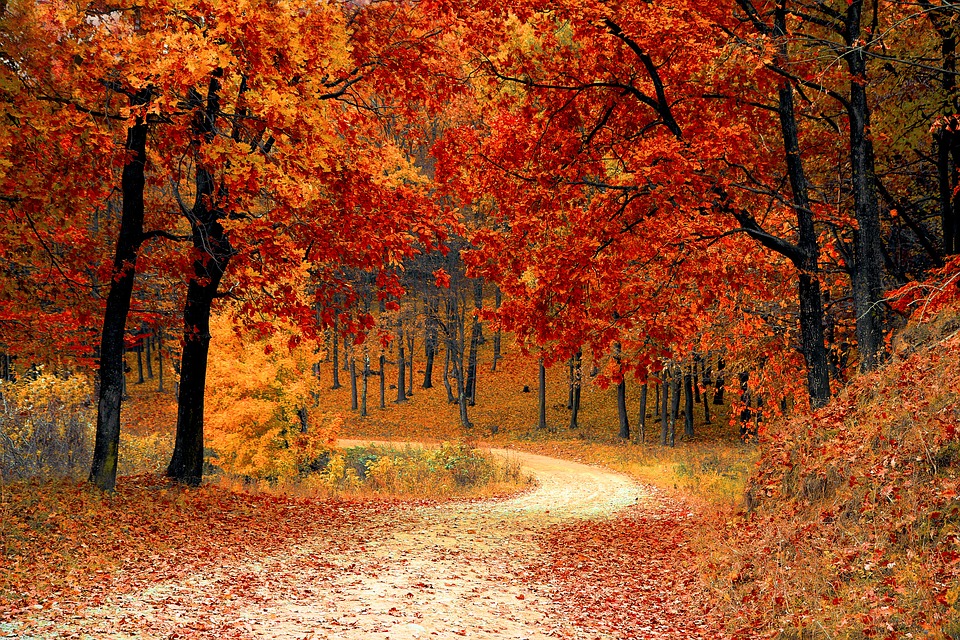 October 14: New Moon and Solar Eclipse … Focus on Balance
October 28: Full Moon and Lunar Eclipse
We begin October in the shadow of the September 29 full harvest moon. Many people are feeling overwhelmed, while others are angry. Both are extreme expressions of current times. 
It's helpful to focus on balancing your inner and outer energies. If you give a lot of your time and energy to others, pull back a little and invest in your own well-being. If you tend to spend more time taking care of yourself, give some thought and directed action to helping at least one other person this month. 
Wherever you are in life, create the best version of yourself that you can. Nurture your well-being while also helping others.
Read More
Q&A Service      
Are you curious about feng shui or how to bring your space into alignment with your goals and intentions? Do you have one or more questions you'd like answered without having a full consultation? If so, send your questions along and you'll receive either a written reply, a short recording or a 15-minute Zoom or Facetime call.
Send along your question(s) and supporting information such as a photo or a floor plan, if they would be helpful.
One question is $49.00, two questions are $80.00 and three questions are $99.00. You'll receive an online invoice for payment by credit card or check. If a particular cure or adjustment is required, you may be asked to send along red envelopes as well. If so, this will be explained to you.
Questions might relate to placement of furniture, best placement for a mirror, the type of mirror to use, supportive colors, desk placement, adjustments to a particular area to support your intentions, clarification about conflicting information you may have heard, etc.
For example: My Partnership gua is in my garage.  How do I energize this to attract a romantic partner? (Send one or more photos of this area for review.)
Help! My Partnership gua is in a bathroom. I have read that this is not optimal feng shui. What suggestions do you have to balance the elements, particularly excess Water?   (Send one or more photos of the Center for review.)
My Partnership gua is missing and the prior people that lived here got divorced. Please help!  (Send your floor plan.)
Send your questions to me at [email protected]. 
Clear your energy this month and get yourself on track to achieve all of your desires. The Personal Development gua is opposite Partnership and goes hand-in-hand with it. As you clear internal energetic blocks, you strengthen your ability to be in a successful Partnership with another person. 
During October, save 20% on a Personal Clearing. Pay $156.00 instead of $195.00. Mention the October newsletter to receive this special rate. Contact Peg to schedule.
 Prosperity Study Group
Meets Wednesday Evenings 
Madeline Gerwick and I have resumed our Prosperity Study Group. We meet on Wednesday evenings, from 8:30 - 9:00 pm Eastern time. Join us if you would like to strengthen your prosperity attraction skills. We'll be covering the concepts and tools we wrote about in our book, Money Is an Energy Game, chapter by chapter. It's a big book. You can read one chapter at a time as we proceed each week. 
To join the group, send your email address to [email protected] to be added to the Study Group email list. If you're already on the mailing list, you'll receive a reminder and Zoom link every Wednesday.
Raise the Vibe of Your Home via
Focused Life Force Energy is a great way to mitigate EMFs in your space while also raising the level of energy throughout. Everyone who spends time in your space or with you, benefits. You'll experience a higher level of consciousness, and you'll be likely to be more content with life and go with the flow, problems are solved more easily, you're more resilient, you'll bounce back fmore easily rom adversity, you'll enjoy spending time in your space, and much more.
If you apply the service to your property, everyone who spends time there, benefits. If you have the service on your phone, everyone in your vicinity as you go about your day, benefits.
Learn more about FLFE and sign up for a 15-day Free Trial, if you haven't done so, to experience it first-hand. You can turn the service off and on at anytime to notice the difference. By doing a free-trial for your home and then a free trial for your phone (or visa versa), you can get 30 days for free.
Tune in and pay attention to what happens during each 15-day cycle. Notice how you feel, how problems are solved, the communications and interactions you have with family and friends, the opportunities that come your way and more. Notice how you sleep, if you have more energy, and if you feel lighter and happier, among other things. 
If you're already a member, remember to do the daily boost for a nice energy lift. Flagship subscribers for Property or FLFE Everywhere can now do two boosts a day. Check it out on your subscription page.
 I find that FLFE contributes to a calm, comfortable, and relaxing environment ... of course, feng shui helps too!
Client Testimonial
"I highly recommend Peg for Feng Shui, 
Coaching and Energy Clearings!"
"I've had the pleasure of knowing Peg personally and professionally, for many years. What stands out about her is that she really listens, and cares. I always receive very positive energy after speaking with Peg about her feng shui techniques and hearing about how she helped others with her coaching skills as well through the entire process. 
When I first met Peg, I was fascinated. I was ready to see how it could impact my stagnant life. She came to my house with all the new updates, also consultations over the phone. Peg is extremely professional; she listened to all my concerns & dilemmas. Within a couple of days of making the bagua adjustments for my house and setting my intentions (that were well planned out), I started seeing results. 
Working with energy myself as a Professional Psychic Medium and Energy worker, it's important not only for myself, but my home and family energy must be balanced. Peg's patience and understanding, with her knowledge of feng shui and coaching goes beyond what you think is possible. Your body, brain, and home need adjustments regularly. I highly recommend her in your personnel and professional life. 
I use Peg every season, for personal goals, professional goals and creating balance with positivity. I truly cannot give a higher recommendation to anyone else, whether you are trying to manifest and shift energy, move into a new home or office, or just feel comfortable with excitement for the future with results. She is truly amazing and is also a co-author of Money Is an Energy Game, which won a 2020 Gold COVR Award (Coalition of Visionary Resources).
I'm really excited! I want to thank you for all your help. I believe the feng shui practice and blessings you did for me have started to take effect. I'm so excited about what else will come my way in the future! Thanks again, Peg. I genuinely appreciate your talent and good heart!
It is with gratitude that I thank Peg for taking care of me and for being my feng shui consultant, friend, coach and expert. I recommend Peg's services wholeheartedly!"
Spiritual Psychic Medium, Lana Louise https://www.lanalouisedesigns.com/
Services
Life Coaching
I Ching Readings
Feng Shui Consultations
Office Feng Shui Consultations
Business Feng Shui Consultations
Space Clearings and Personal Clearings
Personal Empowerment Coaching Sessions
Emotional Freedom & Healing Release sessions
A Presentation, Workshop, or Class 
Peg works onsite as well as remotely via email, web, phone, Facetime, Skype, WhatsApp or Zoom. EF&H sessions are generally via telephone. Consultations are tailored to your needs.
Thank you for reading!  
Please pass along to anyone who might like to read this as well.
Peg Donahue
(603) 867-4347