Last Call for the North Street Book Prize for Self-Published Books
Published: Fri, 06/10/22
North Street Book Prize for Self-Published Books
Deadline: June 30, 2022
Winning Writers will award a grand prize of $8,000 in the eighth annual North Street competition for self-published books. Choose from seven categories:
Mainstream/Literary Fiction
Genre Fiction
Creative Nonfiction & Memoir
Poetry
Children's Picture Book
Graphic Novel & Memoir
Art Book
$16,750 will be awarded in all, and the top eight winners will receive additional benefits to help market their books. Books published on all self-publishing platforms are eligible. Any year of publication is eligible. Entry fee: $70 per book, with free gifts for everyone who enters.
Submit online via Submittable or by mail. This contest is recommended by
Reedsy
, and Winning Writers is a Partner Member of the Alliance of Independent Authors.
Click to Learn More about Our Contest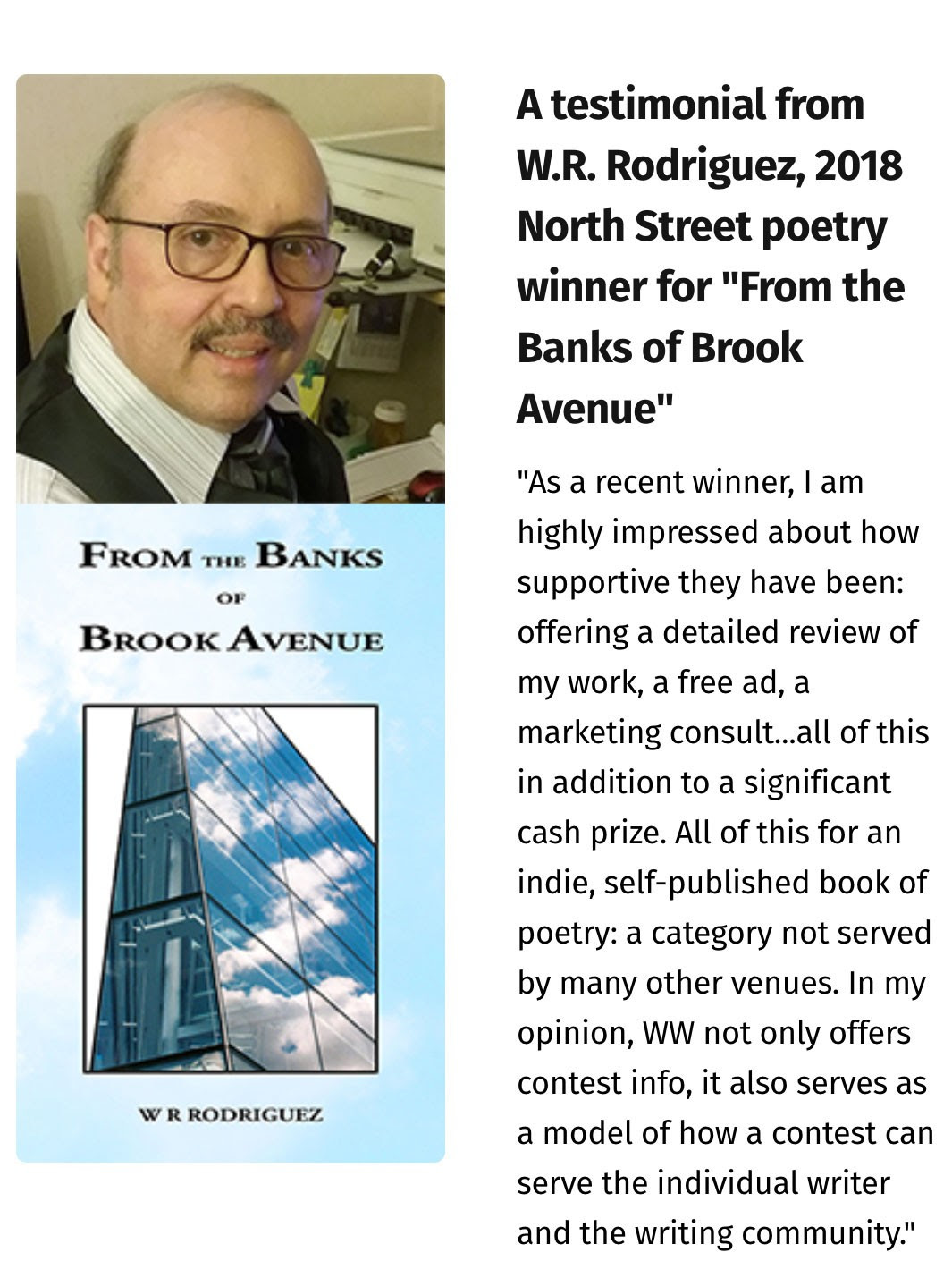 Prefer to enter by mail?
You may mail your entry and $70 fee to Winning Writers, Attn: North Street Book Prize, 351 Pleasant Street Suite B PMB 222, Northampton, MA 01060-3998, USA. Please include your name, email address, mailing address, phone number, and category for your book. Your payment should be a check or money order drawn on a US bank, payable to Winning Writers. US Postal Service money orders and US currency are also accepted. Postmark your entry by June 30.