Christmas Gift Guide for Cowboys/Cowgirls
Published: Fri, 11/23/12

Buckaroo Leather Christmas Gift Guide

Buckaroo Leather has teamed up with other horse trainers, cowgirls/cowboys, and equine equipment providers to bring you a Christmas Gift Guide to jump start your holiday shopping. Buckaroo Leather also encourages all of you to support small and local businesses this Holiday season.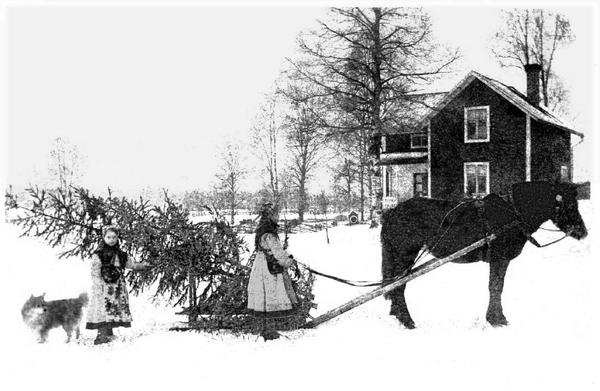 Buckaroo Leather Stirrup Purse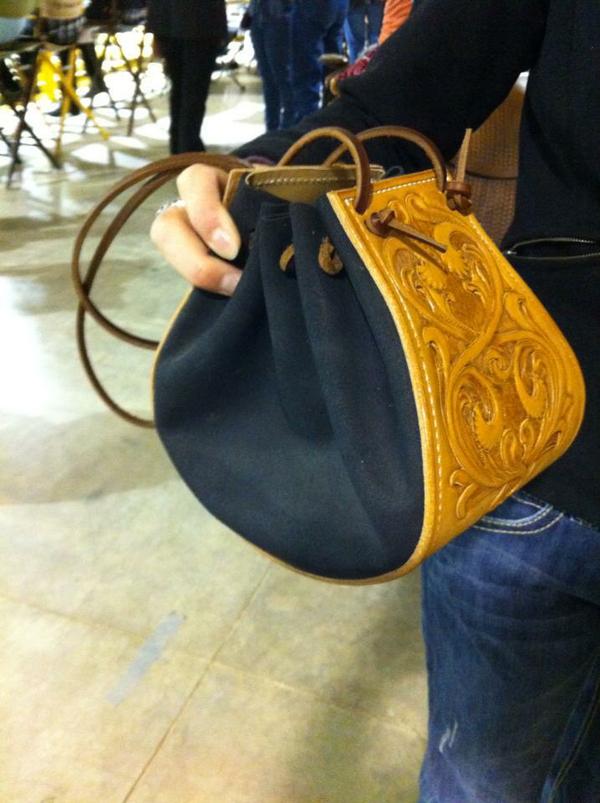 Brand New Stirrup Purse made with quality Hermann Oak Bridle Leather. They are handcrafted one at a time at Buckaroo Leather right here in America. The basic style purse has your choice of tooling, the chap leather at the ends, and your choice of conchas. The size of the purse is
6" wide across the bottom, 9" long and 7" tall.

You can also create your own custom purse.
Let Buckaroo Leather help you create the purse of your dreams
just call 530-545-0139

Price: $139.00
(for basic style)



Purchase Here



A.R. Fabrications Horse Shoes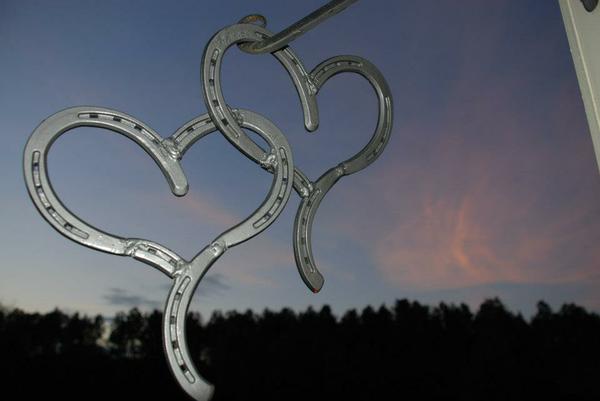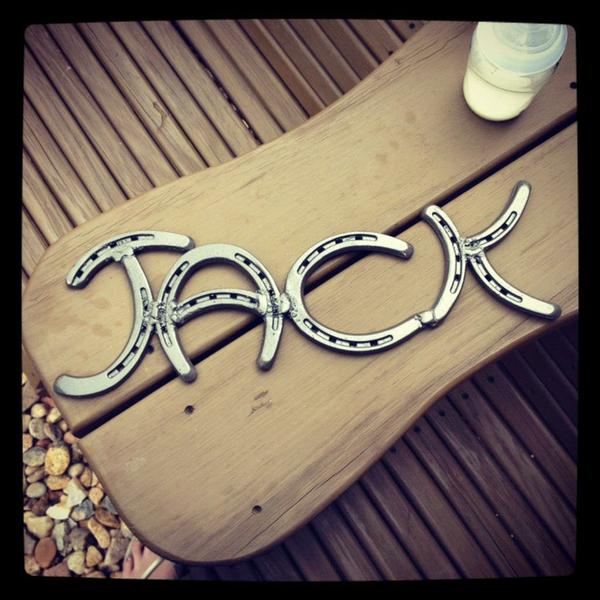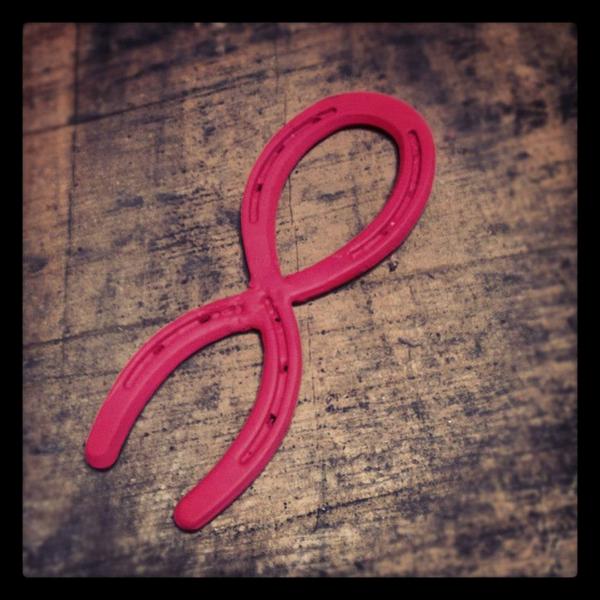 A. R. Fabrications creates amazing horse shoe art. From hearts to garden hose holders, these horse shoe creations make a unique Christmas gift. Pictured here are the double hearts (top), names, like your horse's, family member or business name(middle), The Breast Cancer Awareness Pink Ribbon (bottom). A.R. Fabrications can also create your custom ideas!
List of prices:
Name/ signs... $12 per letter
Single heart... $30
Double heart... $50
Cross... $45
Coat rack (single)... $25
Hat rack (single)... $30
Ribbon... $25
Click Here

To place your order with A.R. Fabrications via their facebook fan page. On the Facebook page just "message" A. R Fabrications.
Allison Trimble..Willfully Guided Horsemanship
Allison Trimble is a very talented horsewoman. She believes in the ability of the Non Pro to have a primary role in the training of their own horse. Willfully Guided is an educational program based on Allison's training process. It offers insights into the art of building a willing and sustainable partnership with your performance horse.

Allison has a great line of "Cowgirl" clothing and browbands. These items make such fun Christmas gifts for all cowgirls!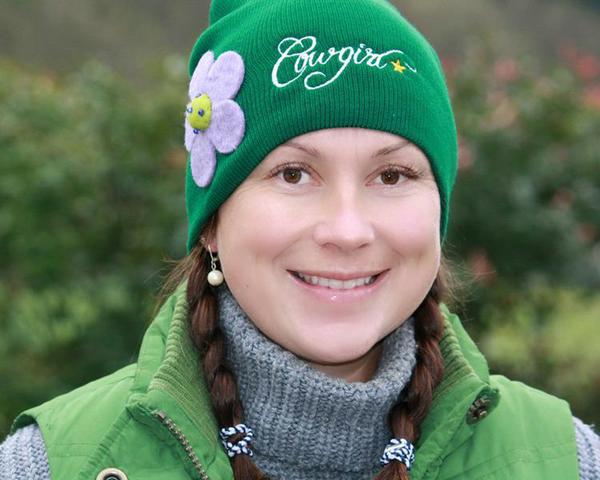 Cowgirl beanie. Available in red, royal blue, light blue, navy blue, green, black, brown, white and gold.


Purchase Here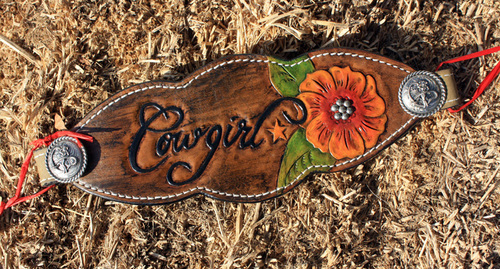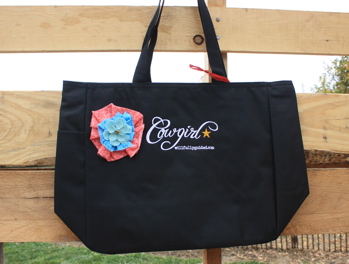 Dennis Quilliams
Natural Horse Trainer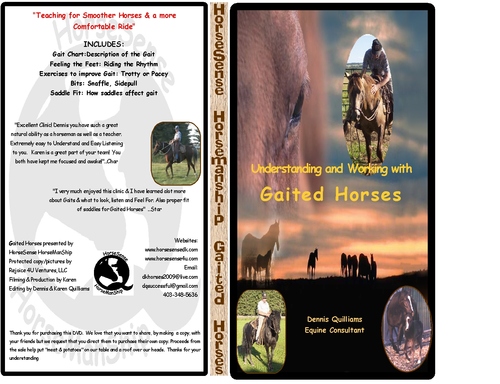 Natural Horse Trainer Dennis Quilliams has been working with both adults and children for years to better communicate with their horses. Dennis has many methods of training including a specialized training technique for gaited horses.
 "Understanding and Working with Gaited Horses"
a Dennis Quilliam DVD
for $24.95 Canadian plus GST.
Do you know what gait your horse is doing? Do you understand how genetics affect gait? Do you want to improve and enhance the gait of your horse? Understanding various gaits from walk to singlefoot to running walk and canter, the above dvd can help you explore the various actions that gaited horses do. Included is an explanation of the gait chart, some exercises to improve the gait, detailed workshop on saddle fit and a quick introduction to TTouch. 3.5hours of understanding and working with gaited horses. You can see a brief video intro on You Tube



Purchase Here



Dunn's Horse and Mule Company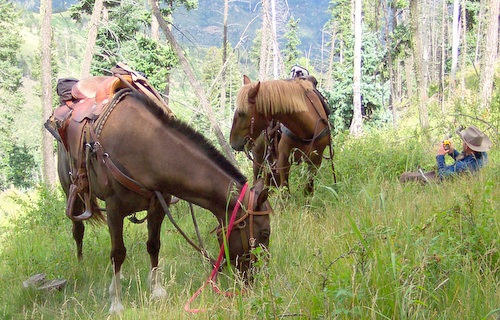 Justin Dunn is an experienced trainer, both of horses and riders. If you are looking to improve your riding skills, Justin can work with you in the ring and on the trail. If your own horse needs some work, Justin's "horse whisperer" training techniques may be just what you're looking for. He can do whatever groundwork is necessary, and then work with you on horseback. Don't let your horse's behavior problems- either with people or other horses- get in the way of your riding enjoyment.
Training sessions can be at the Dunn ranch, or at your facility. When possible, Justin  recommends the latter, since both you and your horse will probably be most comfortable there.
What a great Christmas gift for that cowgirl or cowboy in  your life!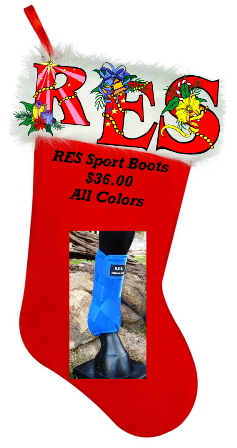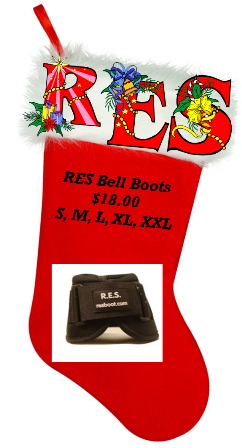 RES is revolutionizing the use of equine protective articles. RES evolved out of many years of dealing with premature failure of Velcro type hook and loop closures on bell boots used for Rodeo, Barrel Racing and Team Roping. Brett Mills saw the advantage of the replaceable Velcro concept and filed for a patent in 2009.
RES Equine Sport Boots is having a Black Friday and Cyber Monday Sale
Bell Boots- $18.00 S, M, L, XL, XXL
RES Sport Boots- $36.00 Any Color
White Splint Boots- $18.00 White, Med, Lrg Only
Polo Wraps- $15.00 White Only
Velcro- $2.75 (excluding American flag)
Farah DeJohnette Horsemanship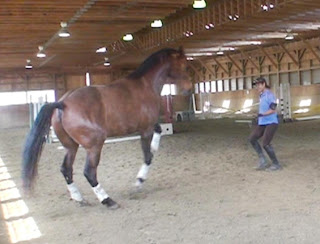 Farah DeJohnette is an accomplished horse trainer who specializes in bitless training. Her Liberty-Lined-Mounted work is a specialized approach to horsemanship that emphasizes friendship, connection, trust, and leadership in balance with technique. With an emphasize on FUN with your horse.!
Farah DeJohnette Horsemanship offers horse training wherever your location with Virtual Coach. You have 3 choices for flexibility.
Simple Phone coaching, MP3 (when available)
Skype personal video coaching
Skype/Google Group video coaching and classes



Purchase Here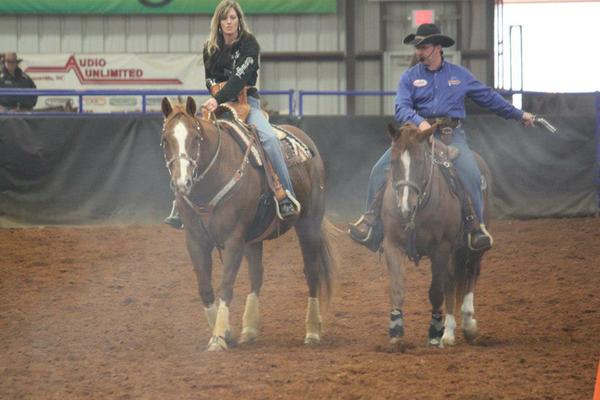 Denny is one of the most recognized figures in the sport of mounted shooting. A 2010 Certified CMSA Rangemaster and 2011 Certified SASS Rangemaster, he provides color commentary for the Cowboy Mounted Shooting Association at major events and has coached all levels of mounted shooting competitors, from beginners to advanced levels. A veteran competitor, mounted shooting horse trainer and clinician, Denny is one of the top mounted shooting competitors in the Southeastern United States.
Denny offers mounted shooting classes and clinics throughout the year. He also has specialty training for trick riding
and behavioral issues.
Purchase Here