The Comma: An App for That!
Published: Thu, 02/02/23
Practicing Faith, Mercy, and Justice in Community? 
Our new church app has been released in the Apple App and Google Play stores just for our church. You can stream our worship services, keep in touch with friends, keep up with events, and financially support First Congregational Church all in one place. If you are an iphone user, you can download the app in the App Store, if you have an Android phone, you can download from Google Play.
Along with this platform change, our online giving platform will be changing. If you have a regular giving plan set up with us, you should have received an email with instructions on how to switch that over to our new platform. You can find those instructions here.
"When young and old connect, it's like joining the poles of a battery. Together, we generate energy for personal and social change that an age-segregated society cuts off. The social conditions that keep us apart aren't going to change any time soon. But elders can reach out to the young, many of whom yearn for us to take an interest in them, their fears, their dreams, and their futures."    - Parker Palmer
This Sunday, we talked about the challenges and potential power of intergnerational relationships.  You can watch the service here and watch Pastor Jason's message here. 
Next Sunday, February 5th, we will explore the opportunities we have to build a legacy.
You can read more about Parker Palmer and the book here.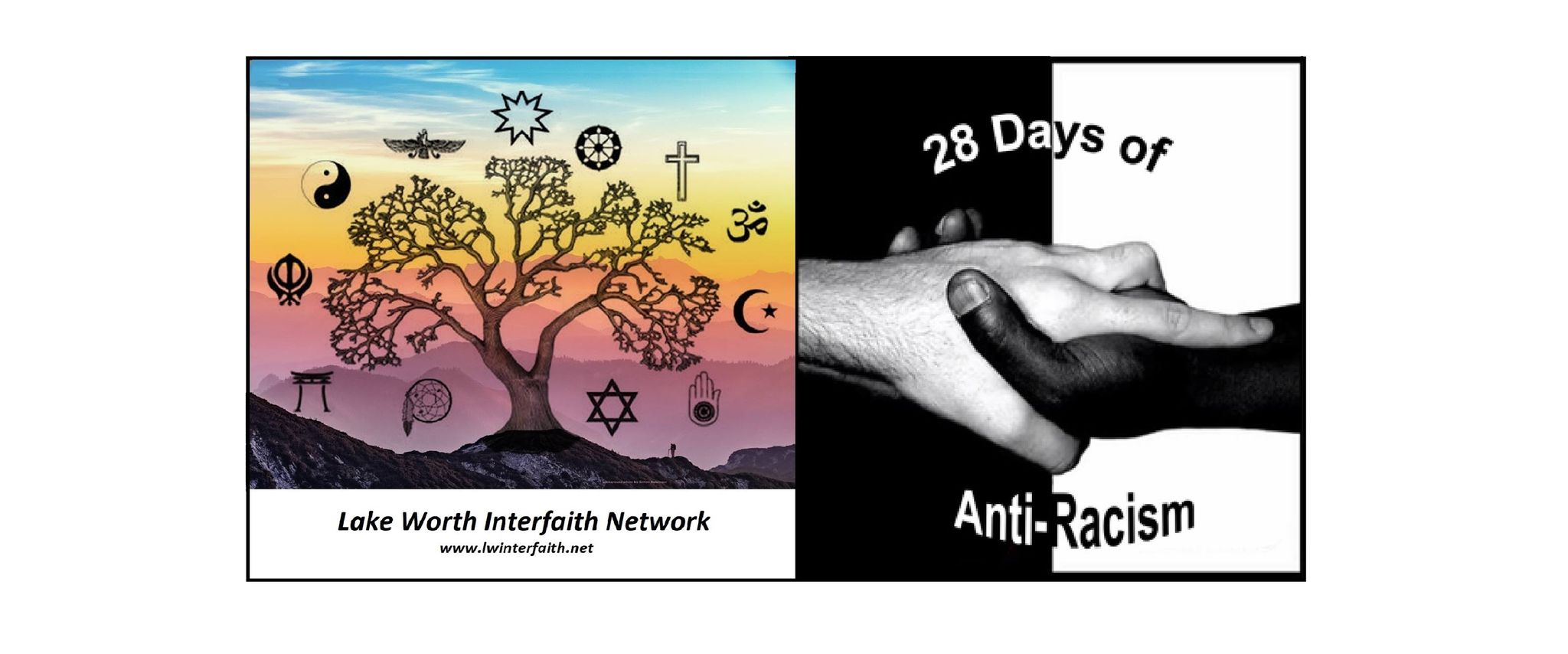 We will once again be observing "28 Days of Antiracism" during the month of February with the Lake Worth Interfaith Network. If you are on Facebook, you can follow along at facebook.com/lwindiversity. We will share their posts on our Facebook page and in our new app.
New School and UCC Connection
UCC Florida Conference Minister Rev. John Vertigan wrote a letter this week, speaking out against the replacement of Florida New College board and subsequent removal of its president.
Here's something you maybe didn't know: "In 1960 New College was founded as a private liberal arts college in cooperation with the United Church Board for Homeland Ministries (Congregational); in 1962, at the campus dedication ceremony on November 18, earth from Harvard was mixed with soil from New College to symbolize the shared Congregationalist origins and high academic ideals of the two institutions." 
The history of our United Church of Christ is one of valuing education and encouraging freedom of thought as each generation shapes a sound future for itself and those who will come after them. The Florida government attack on New College is an attack on foundational values that have shaped our United Church of Christ culture for generations. I encourage you to reach out to your legislators and to the governor's office. Make it known that we value the high academic ideals upon which New College was founded and that we object to this hijacking of higher education at New College and on campuses across the state of Florida 
Book Discussion Group
Join us on Thursday evenings at 6:30 (note time change) as we discuss Parker Palmer's book On the Brink of Everything. We will meet in person in the church office and by Zoom. For our session, tonight, we will read "Prelude" and "The View From the Brink: What I can See From Here."
Practicing Mercy and Justice
Our monthly sorters packed up groceries for CROS Ministries food pantry last week. 
On Saturday, January 28, 160 people received a Community ID of the Palm Beaches, giving them a means to demonstrate their residency here. The existence of the Community ID is a direct result of our work together with PEACE.
Celebrate Florida
Celebrate Florida is the bi-monthly new letter of the Florida Conference of the United Church of Christ. In the new Febraury/March Issue, you will find...
   + What is ESG and why should we care? (p. 8)
   + How you collect 18,000+ pounds of food in less than 24 hours (p. 9)
   + An update on Hurricane Ian recovery (p. 13)
   + How do your website and social media presence hold up? (p. 17)
   + Ways in which MLK's birthday was recognized (p. 20)
   + UCC Women activities (p. 22)
   + A special invitation to the White House (p. 26)  
   + How we celebrated Advent and Christmas in our congregations (pp. 34-39)
 As always, the issue contains lots of links to helpful resources and programming ideas you may wish to consider adopting or adapting in your own congregation. 
You can read the issue here.
Saturday, February 18th is our annual church-wide gleaning day! While some in our congregation glean every Saturday, once a year we all take part together. What is gleaning you ask? It is the practice of going into fields that have either already been harvested or left unharvested to pick fresh produce that goes to food banks in Palm Beach County. This is a great way to quite literally do the heavy lifting of helping to ease hunger in Palm Beach County. We hope you will join us. You can register here or see Janet Lisle for more information.
Our February Gather Potluck falls on the same day as the Super Bowl so we are celebrating by sharing our favorite soups and accompaniments. We will also be collecting money and canned goods for CROS Ministries food pantry. Join us on February 12th after the worship service.
Dan Hecker will be in rehabilitation for the next couple of weeks at

The Legacy
Room #438
6363 Verde Trail S
Boca Raton, FL 33433
December Financials
Budgeted Income $13,833
Actual Income $19,039.24
Our December financial recap can be viewed here.
Have you explored the opportunity of electronic giving? You can choose to have a set amount taken from your bank account on a regular basis or you can make a one (or more) time gift by checking account or credit card on our website. Your regular electronic giving means that your gift is available for ministry even when you are away (or forgot your checkbook!). Thank you for your continued support of the ministry of First Congregational Church!
Grocery Bags

Peanut Butter

Pouches of Tuna and/or chicken

Canned Vegetables (tab top and/or single serve sizes are best)

Ravioli, Spaghetti, Beefaroni (tab top)

Canned Soups/Stews (tab top)

Single serve ready to eat meals

We are in desperate need of the following mens' clothing items: 

T-Shirts sizes L & XL
Socks
Boxer Briefs sizes L & XL
Athletic shorts sizes L & XL
Backpacks

 
Dan Hecker, Mark Stanford, Barbara Forsyth, Harvey Littlefield, Gary Sitler,  
Terry Ralston, Pat Gregg, Victor Stanley, Bob and Gail Howell, Brigitte Ermansons, The Zook Family, Barbara Derryberry, The Family of Bob Davis, 
The Gonzalez Family, The Spangler Family for the loss of Benjamin, The Stone Family, Bob Lily
 
Thursday Morning Chat & Fellowship
Join us on Thursday mornings at 10:00 for virtual chat and fellowship in our "virtual parlor." 

You can join us by clicking here. The password, if you need it, is fcclw. If you join us by computer, clicking the link will download the necessary software and take you right into the "parlor." If you are joining on your smart phone or pad, you will need to download the Zoom app from the Apple App Store or Google Play. You can also call 646-558-8656 and enter Meeting ID: 718 419 400 and then Passcode: 839769.
Connect with our congregation and community through our YouTube channel. Watch (and share) sermon and teaching videos, as well as videos from our life together. Be sure to subscribe and share with others.
Go to our Facebook page and "like" us. To make sure you see everything from us, go to the pull-down menu and click "Get Notification."
As much as we love gathering together on Sundays, there are times when we are out of town or unable to be together in person. You can watch our worship service live on Facebook right on your computer, tablet, or smart phone. At 10:30 on Sunday, just head over to our Facebook page and join us!