The Comma: Who Will We Become?
Published: Thu, 02/16/23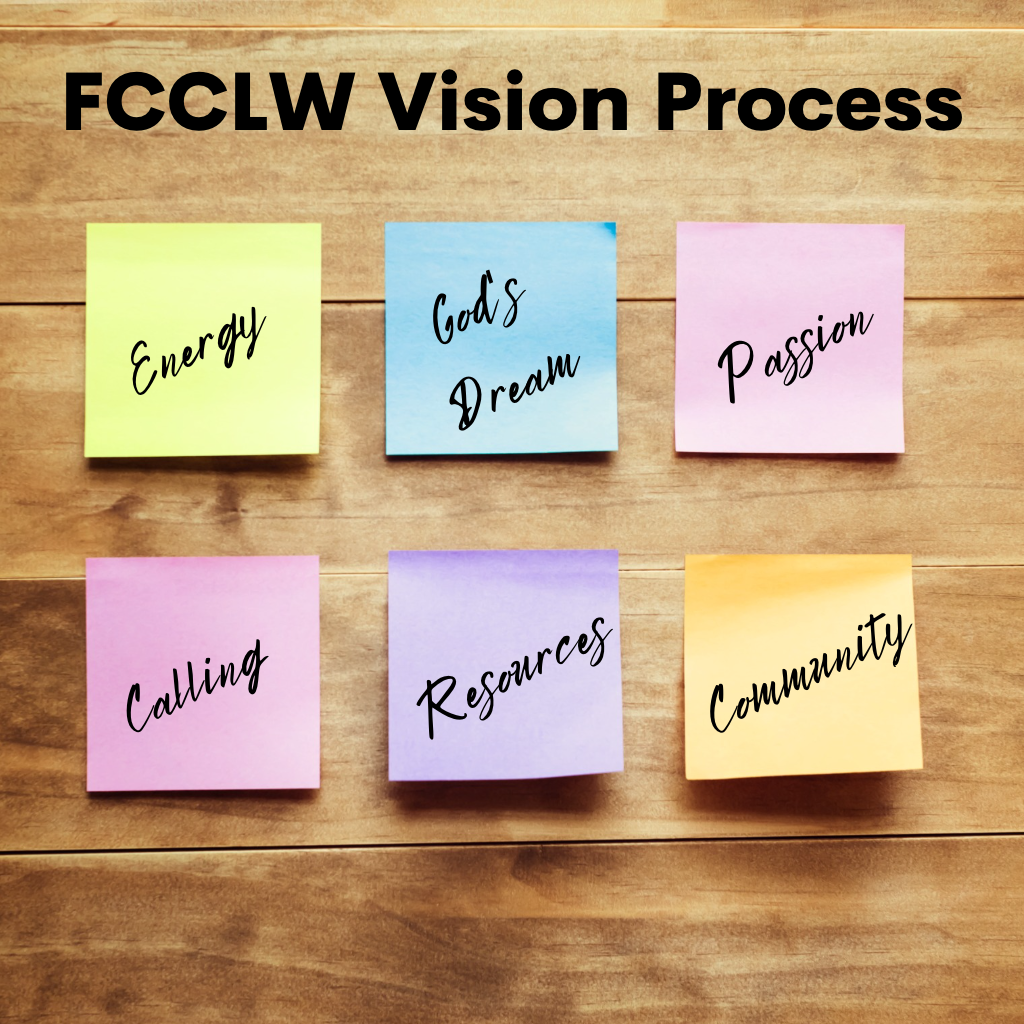 For the next 6-8 weeks we will be taking time to listen to one another and to our community to discern how we might best live the gospel and participate in God's reign. This will take place in series of gatherings of our friends and members, facilitated by Jill White from the national setting of the United Church of Christ. The dates and times are:
Saturday March 11 9:30-11:00
Saturday April 1st 9:30-12:00
Saturday April 22nd 9:30-12:00
The first session will be for gathering information from our members and friends about what you think are the most important priorities for First Congregational during the next five years.  Everyone is invited to sign up. It will be held via Zoom. If you would like to participate but won't be able to connect via Zoom, let us know and we will find someone to connect you with. Please reserve your spot here.
Thank You!
You contributed $824 to CROS ministries on Souper Bwol of Caring Sunday! $61 for the Eagles, $119 for the Chiefs, and $644 to I Don't Care! We had a great time with some great food.
Next Sunday we will wrap up our series On the Brink of Everything by spending some time standing On the Brink of Dying. We live in a society that does what it can to distract us from the inevitable: that our lives are limited and we will one day die. Yet in remembering our mortality, we are invited to truly live, to begin our eternal life now. In living, we are, each of us, on the brink of dying.
This Sunday we explored the invitation to move from a life of doing to The Brink of Being. You can listen to the message here.
You can read more about Parker Palmer and the book here.
On Thursday, February 23rd, at 4:30 members of PEACE will meet with State Attorney Dave Aronberg. You can learn more and register here.
On Monday, March 27th, at the Palm Beach County Convention Center, we will gather with people of faith from across the county to ask our public officials to commit to solutions to problems we are facing as a community. We will be arranging rides for those who do not drive at night. When you register, let us know if you will need a ride. You can register here.
We will gather together for an Ash Wednesday service February 22nd, at 6:30PM in the parlor. This brief service will mark the beginning of Lent, the six weeks before Easter when many people of Christian faith and practice give particular attention to their spiritual journey. Join us for a time of reflection and prayer.
Wisdom Lenten Study
For almost 1,700 years the Benedict order has been operated using the Rule of Benedict. Within the Rule one can find most of the ways that a human community can be operated. Joan Chittister OBS (Order of Saint Benedict) wrote a book, Wisdom Distilled From the Daily, that for the better part of ten years Rev. Nelson Stone taught in a course titled The Wisdom of Benedict. For this Lent you are invited to join him in person and on Zoom to spend some time reflecting on Sister Chittister's vision of a life ruled by The Rule. Please register here.
Practicing Faith, Mercy, and Justice in Community? 
Our new church app has been released in the Apple App and Google Play stores just for our church. You can stream our worship services, keep in touch with friends, keep up with events, and financially support First Congregational Church all in one place. If you are an iphone user, you can download the app in the App Store, if you have an Android phone, you can download from Google Play.
Along with this platform change, our online giving platform will be changing. If you have a regular giving plan set up with us, you should have received an email with instructions on how to switch that over to our new platform. You can find those instructions here.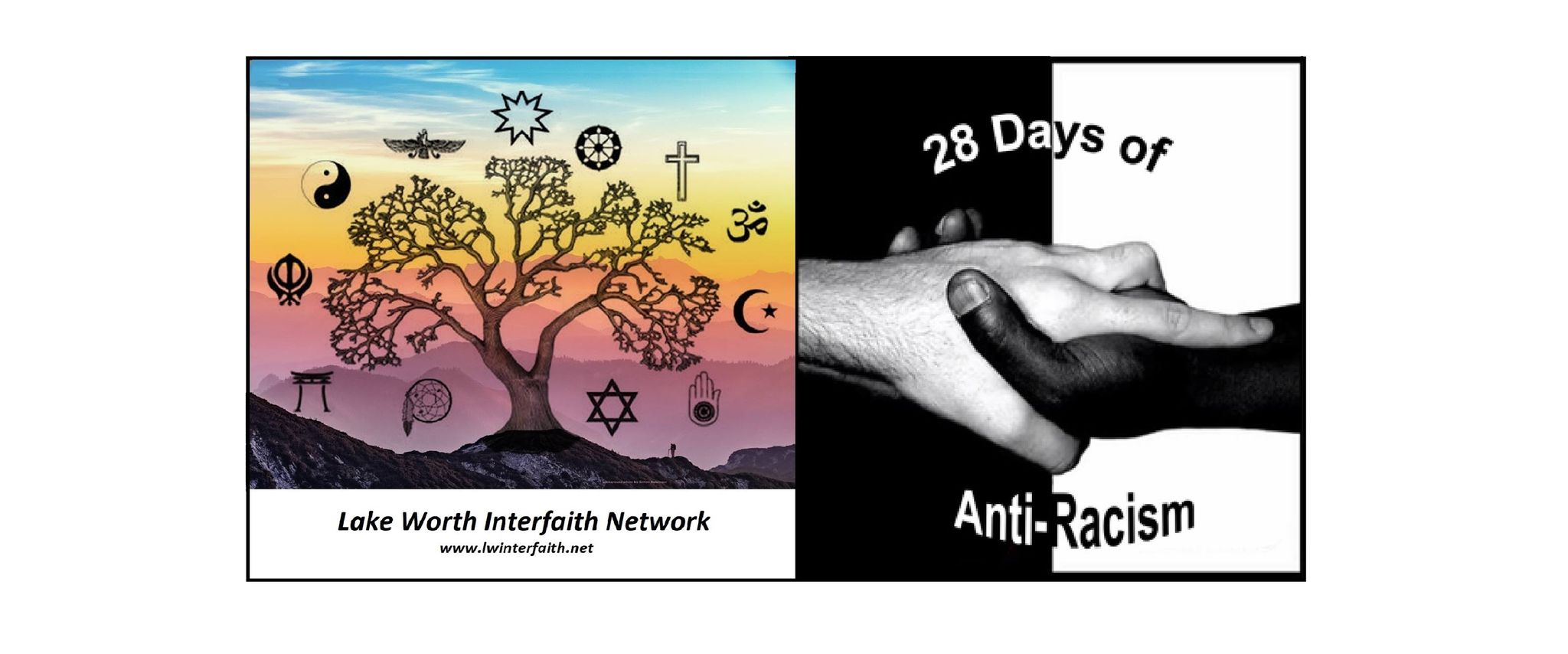 We will once again be observing "28 Days of Antiracism" during the month of February with the Lake Worth Interfaith Network. If you are on Facebook, you can follow along at facebook.com/lwindiversity. We will share their posts on our Facebook page and in our new app.
This afternoon at 4:00 PM, LWIN is sponsoring a conversation with Brian Knowles, Manager of African, African American, Latino, Holocaust, and Gender Studies for the Palm Beach County School District. The talk and potluck will be held at St Andrew's Episcopal Church 100 N. Palmway, Lake Worth Beach, FL 33460.
Nexgt Sunday, February 26th, at 2:00 PM, Union Congregational Church is hosting a free concert by the Ebony Chorale of the Palm Beaches, highlighting historical Black American music. 5088 Summit Blvd. WPB 33415.
Book Discussion Group
Join us tonight for our last meeting as we discuss Parker Palmer's book On the Brink of Everything. We will meet in person in the church office and by Zoom. 
Saturday, February 18th is our annual church-wide gleaning day! While some in our congregation glean every Saturday, once a year we all take part together. What is gleaning you ask? It is the practice of going into fields that have either already been harvested or left unharvested to pick fresh produce that goes to food banks in Palm Beach County. This is a great way to quite literally do the heavy lifting of helping to ease hunger in Palm Beach County. We hope you will join us. You can register here or see Janet Lisle for more information.
Our February Gather Potluck falls on the same day as the Super Bowl so we are celebrating by sharing our favorite soups and accompaniments. We will also be collecting money and canned goods for CROS Ministries food pantry. Join us on February 12th after the worship service.
Dan Hecker will be in rehabilitation for the next couple of weeks at

The Legacy
Room #438
6363 Verde Trail S
Boca Raton, FL 33433
December Financials
Budgeted Income $13,833
Actual Income $19,039.24
Our December financial recap can be viewed here.
Have you explored the opportunity of electronic giving? You can choose to have a set amount taken from your bank account on a regular basis or you can make a one (or more) time gift by checking account or credit card on our website. Your regular electronic giving means that your gift is available for ministry even when you are away (or forgot your checkbook!). Thank you for your continued support of the ministry of First Congregational Church!
Grocery Bags

Peanut Butter

Pouches of Tuna and/or chicken

Canned Vegetables (tab top and/or single serve sizes are best)

Ravioli, Spaghetti, Beefaroni (tab top)

Canned Soups/Stews (tab top)

Single serve ready to eat meals

We are in desperate need of the following mens' clothing items: 

T-Shirts sizes L & XL
Socks
Boxer Briefs sizes L & XL
Athletic shorts sizes L & XL
Backpacks

 
Dan Hecker, Mark Stanford, Barbara Forsyth, Harvey Littlefield, Gary Sitler,  
Terry Ralston, Pat Gregg, Victor Stanley, Bob and Gail Howell, Brigitte Ermansons, The Zook Family, Barbara Derryberry, The Family of Bob Davis, 
The Gonzalez Family, The Spangler Family for the loss of Benjamin, The Stone Family, Bob Lily
 
Thursday Morning Chat & Fellowship
Join us on Thursday mornings at 10:00 for virtual chat and fellowship in our "virtual parlor." 

You can join us by clicking here. The password, if you need it, is fcclw. If you join us by computer, clicking the link will download the necessary software and take you right into the "parlor." If you are joining on your smart phone or pad, you will need to download the Zoom app from the Apple App Store or Google Play. You can also call 646-558-8656 and enter Meeting ID: 718 419 400 and then Passcode: 839769.
Connect with our congregation and community through our YouTube channel. Watch (and share) sermon and teaching videos, as well as videos from our life together. Be sure to subscribe and share with others.
Go to our Facebook page and "like" us. To make sure you see everything from us, go to the pull-down menu and click "Get Notification."
As much as we love gathering together on Sundays, there are times when we are out of town or unable to be together in person. You can watch our worship service live on Facebook right on your computer, tablet, or smart phone. At 10:30 on Sunday, just head over to our Facebook page and join us!