The Comma: In March, We March
Published: Sat, 03/04/23
The Christian scriptures offer many images of where love, grace, forgiveness, righteousness, and healing can REALLY be found. And it is not in the "usual" places. Isn't it as true of us today as it was of the scriptural authors? Don't we often look for wholeness and happiness in places that offer only temporary "good feelings" and satisfaction? Lent is a wonderfully reflective time to reassess where we are searching for meaning and purpose. We'll move through stories of Jesus to find out who offers the "real deal." 
Oftentimes we believe that we must "deserve" the love we receive. We work, work, work to get approval and to feel like our life is justified — pulling our own weight, thinking that whatever life we create, and any love we get is only what we ourselves can conjure up. But the scriptures this week offer the image of God as our "keeper" — always helping, always present. Nicodemus has followed all the rules and done everything HE can do, and yet he is still looking for love — for tangible connection with God. Jesus says that he must be born "of the Spirit." It's not all up to simply "doing the right thing!" It is about allowing the Spirit to help birth love in our lives.
Last Sunday, we joined Jesus in the wilderness and reflected opn how we too might resist evil. You can hear Jason's sermon here.
What is your "Lookin' For Love" Testimony?
Where have you found love? How do you let more love into your life? Share with us by video or in-person during worship. This week, we will hear from Johana Castillo.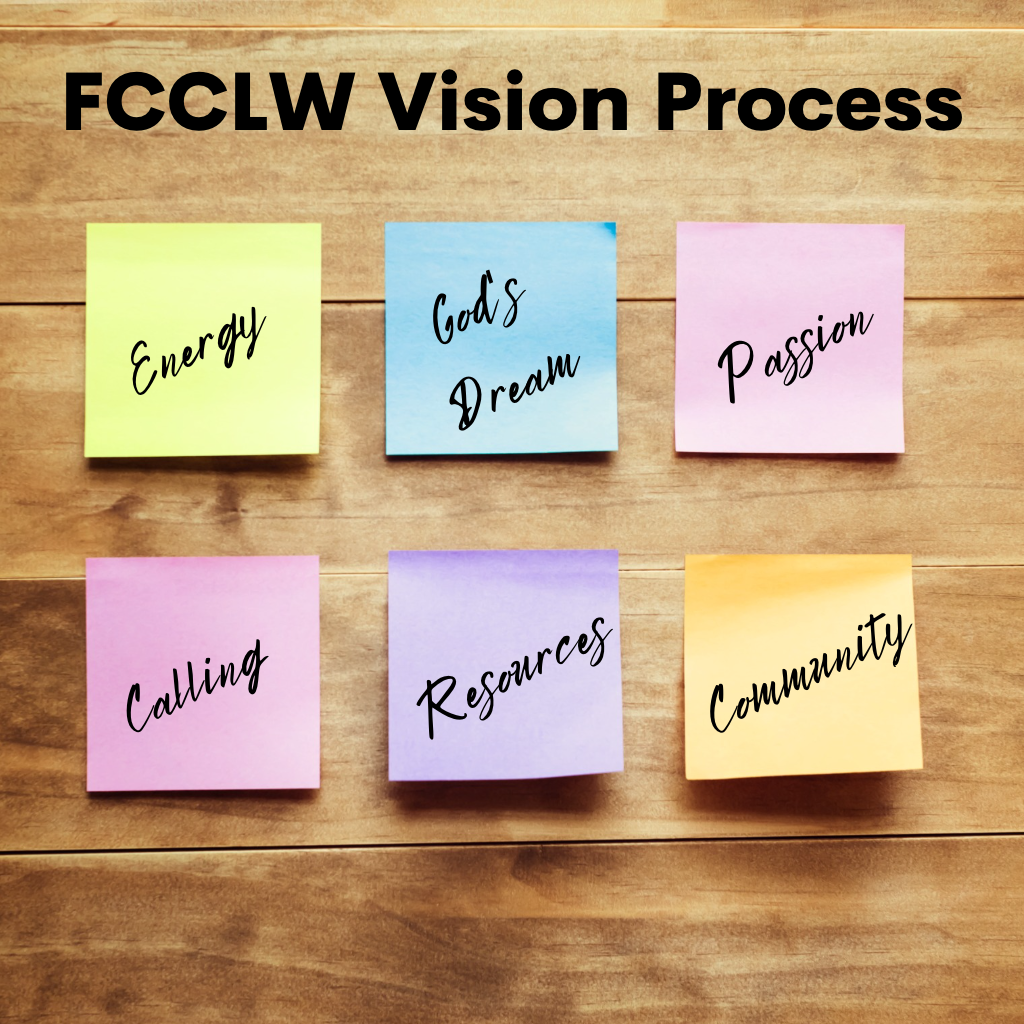 For the next 6-8 weeks we will be taking time to listen to one another and to our community to discern how we might best live the gospel and participate in God's reign. This will take place in series of gatherings of our friends and members, facilitated by Jill White from the national setting of the United Church of Christ. The dates and times are:
Saturday March 11 9:30-11:00
Saturday April 1st 9:30-12:00
Saturday April 22nd 9:30-12:00
The first session will be for gathering information from our members and friends about what you think are the most important priorities for First Congregational during the next five years.  Everyone is invited to sign up. It will be held via Zoom. If you would like to participate but won't be able to connect via Zoom, let us know and we will find someone to connect you with. Please reserve your spot here.
Lunch With SDA on March 5th
On Sunday, March 4th, the leadership of Lake Worth Spanish Seventh Day Adventist Church will join us in worship and after the worship service will host us for lunch in appreciation for the sale of the campus.
This year we will once again be participating in Pride at Bryant Park. This is a great opportunity to share God's love with our community. You can sign up in the lobby to take a shift at our booth. 
We will also participate in the parade on March 25th, IF we have enough people who are willing. You can sign up for the parade in the lobby as well.
"Build a Better World" March
A five-day March by farm worker and allies will culminate on March 18,  with a rally at Lake Drive Park in Palm Beach beginning at 10:30 AM followed by a 2-mile march in Palm Beach.  Over 50 farm workers and allies are expected to take part in the entire five-day march, with hundreds more joining for the final 2-mile stretch and rally. The march and final-day rally will be open to the public and all those who support freedom for farm workers are encouraged to participate in this peaceful protest. For more information and to register, go to https://ciw-online.org/.
On Monday, March 27th, at the Palm Beach County Convention Center, we will gather with people of faith from across the county to ask our public officials to commit to solutions to problems we are facing as a community. We will be arranging rides for those who do not drive at night. When you register, let us know if you will need a ride. You can register here.
The FCCLW Women's Fellowship will host a St. Patty's Day Dinner, Friday, March 17, 2023 at 6 pm in the Fellowship Hall at 1415 N K St., Lake Worth. Tickets are $20 per person.  Ticket sales begin 2/26. Choice of Corned Beef and Cabbage or Lamb Stew.  Includes beverge, bread and dessert. Wear your favorite St. Patty's Day attire and enjoy an evening of fellowship and fun.  Who knows what you may find at the end of the rainbow. You can purchase tickets on Sunday or online.
Wisdom Lenten Study
For almost 1,700 years the Benedict order has been operated using the Rule of Benedict. Within the Rule one can find most of the ways that a human community can be operated. Joan Chittister OBS (Order of Saint Benedict) wrote a book, Wisdom Distilled From the Daily, that for the better part of ten years Rev. Nelson Stone taught in a course titled The Wisdom of Benedict. For this Lent you are invited to join him in person and on Zoom to spend some time reflecting on Sister Chittister's vision of a life ruled by The Rule. This week we will discuss the fourth chapter, "Community." Please register here. The Zoom link is https://us02web.zoom.us/j/9548808629?pwd=MlRpa0tHU1JHZzFBOENhdEIvQkpDdz09
Practicing Faith, Mercy, and Justice in Community? 
Our new church app has been released in the Apple App and Google Play stores just for our church. You can stream our worship services, keep in touch with friends, keep up with events, and financially support First Congregational Church all in one place. If you are an iphone user, you can download the app in the App Store, if you have an Android phone, you can download from Google Play.
Along with this platform change, our online giving platform will be changing. If you have a regular giving plan set up with us, you should have received an email with instructions on how to switch that over to our new platform. You can find those instructions here.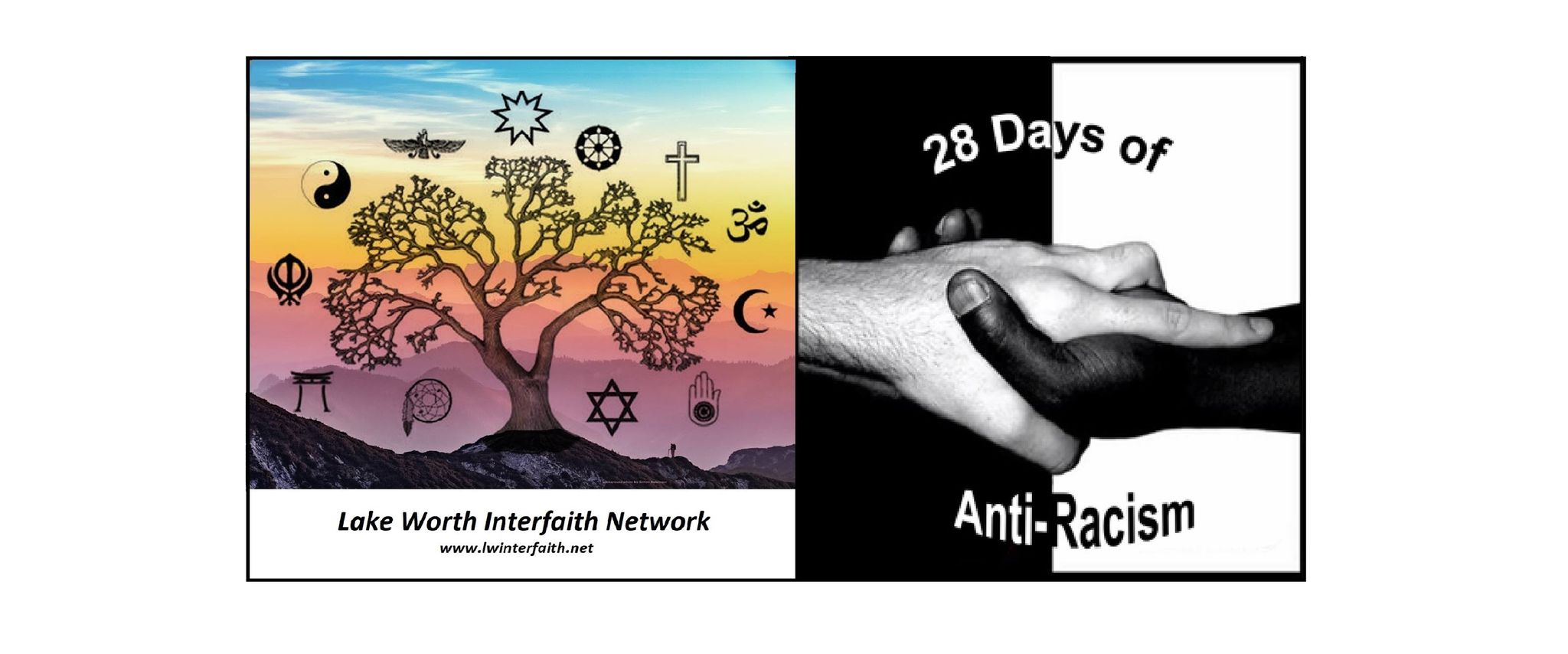 We will once again be observing "28 Days of Antiracism" during the month of February with the Lake Worth Interfaith Network. If you are on Facebook, you can follow along at facebook.com/lwindiversity. We will share their posts on our Facebook page and in our new app.
This Sunday, February 26th, at 2:00 PM, Union Congregational Church is hosting a free concert by the Ebony Chorale of the Palm Beaches, highlighting historical Black American music. 5088 Summit Blvd. WPB 33415.
Dan Hecker will be in rehabilitation for the next couple of weeks at

The Legacy
Room #438
6363 Verde Trail S
Boca Raton, FL 33433
January Financials
Budgeted Income $11,083
Actual Income $9,257
Our January financial recap can be viewed here.
Have you explored the opportunity of electronic giving? You can choose to have a set amount taken from your bank account on a regular basis or you can make a one (or more) time gift by checking account or credit card on our website. Your regular electronic giving means that your gift is available for ministry even when you are away (or forgot your checkbook!). Thank you for your continued support of the ministry of First Congregational Church!
Grocery Bags

Peanut Butter

Pouches of Tuna and/or chicken

Canned Vegetables (tab top and/or single serve sizes are best)

Ravioli, Spaghetti, Beefaroni (tab top)

Canned Soups/Stews (tab top)

Single serve ready to eat meals

We are in desperate need of the following mens' clothing items: 

T-Shirts sizes L & XL
Socks
Boxer Briefs sizes L & XL
Athletic shorts sizes L & XL
Backpacks

 
Dan Hecker, Mark Stanford, Barbara Forsyth, Harvey Littlefield, Gary Sitler,  
Terry Ralston, Pat Gregg, Victor Stanley, Bob and Gail Howell, Brigitte Ermansons, The Zook Family, Barbara Derryberry, The Family of Bob Davis, 
The Gonzalez Family, The Spangler Family for the loss of Benjamin, The Stone Family, Bob Lily
 
Thursday Morning Chat & Fellowship
Join us on Thursday mornings at 10:00 for virtual chat and fellowship in our "virtual parlor." 

You can join us by clicking here. The password, if you need it, is fcclw. If you join us by computer, clicking the link will download the necessary software and take you right into the "parlor." If you are joining on your smart phone or pad, you will need to download the Zoom app from the Apple App Store or Google Play. You can also call 646-558-8656 and enter Meeting ID: 718 419 400 and then Passcode: 839769.
Connect with our congregation and community through our YouTube channel. Watch (and share) sermon and teaching videos, as well as videos from our life together. Be sure to subscribe and share with others.
Go to our Facebook page and "like" us. To make sure you see everything from us, go to the pull-down menu and click "Get Notification."
As much as we love gathering together on Sundays, there are times when we are out of town or unable to be together in person. You can watch our worship service live on Facebook right on your computer, tablet, or smart phone. At 10:30 on Sunday, just head over to our Facebook page and join us!