Daylight Prayer at GMU!
Published: Wed, 11/07/12


FOLLOW US  

» Daylight Prayer at GMU!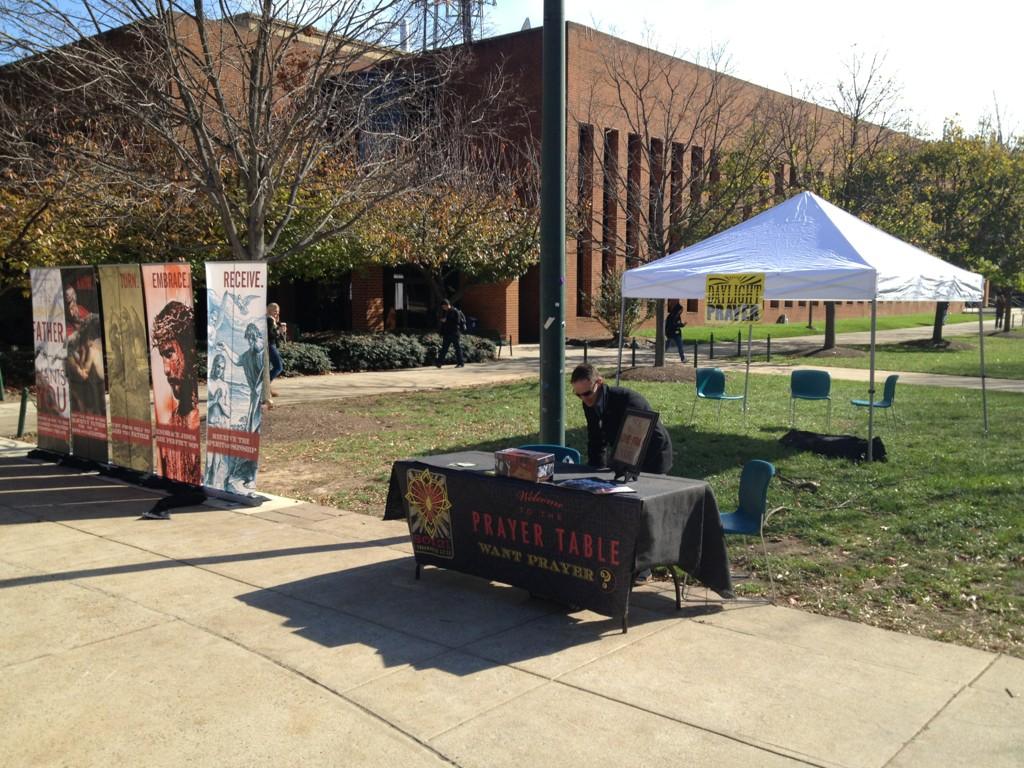 Daylight Prayer is here at George Mason University! For 3 days GMU students will gather under a tent on the campus quad to pray with one another for their classmates and professors, as well as for the nation and the world. The goal of the event is to unite Mason in prayer for Spiritual Awakening. It's also a great testimony to the campus to see Christians blessing Mason for 3 days in a row. This year Cru, Chi Alpha, Arise, CCM, Every Nation, and The Gathering are participating in Daylight Prayer.


Follow live updates on our twitter page www.twitter.com/SOI_21 or on Facebook www.facebook.com/soi21.



STAY CONNECTED

Keep in touch with SOI 21 by checking out our Facebook page and Twitter account. You can view pictures from our events, read live reports from the Prayer Table, and stay connected via SOI 21 updates. Just click on the links below and "like" our Facebook page or become a Twitter follower.