TA #15: A Daily Journal Is a Game-Changer, Curing Invisible Content, WTH Is Frequency Illusion?
Published: Sun, 08/12/18
This is the freshest issue of Ann Handley's newsletter, Total Annarchy. Wanna see me on the Web? Click here, boo.
Welcome to 15th edition of Total Annarchy, a fortnightly newsletter by me, Ann Handley. If you are getting this newsletter for the first time this week—WELCOME. You can read the backstory on its purpose in life here. A special high-five to new friends from Impact LIVE: Hi! I'm glad you're here.
Boston, Sunday morning, August 12, 2018
Sunday mornings when I write this letter to you is when I feel quietest. Chillest. Unjumpy-est.

I'm trying to describe the Sunday-morning vibe in a way that doesn't feel too Age-of-Aquarius existential. Calm? Centered?

Nah... thinking about it a little more, I can see that the truth is more basic. I'm just this: undistracted.

So why does Sunday have to come only once a week? Can't every day hold 15 minutes of Sunday?

Hmm... [twirls tip of metaphorical mustache...] well, why not?

A month ago, I changed things up. Now I don't start each day by firing up a hot laptop and numb-scrolling myself awake. Instead I start by writing about the previous day with a Sharpie in a notebook. Old school. Analog.

I dislike the word "journaling"—partly because I'm allergic to nouns forced into labor as verbs, and partly because I don't like the halo of preciousness around it. So let's just say I'm now reclaiming 15 Minutes of Sunday... every day.

Which—I gotta say—surprises me. I've never been good at keeping a journal or a diary. My hand cramps. This is tedious. Life is boring. I am boring. I have trouble keeping my derrière in the chair. I need a snack.

So why now? What's changed?

Maybe I've come to a different place. Again with the New Age spiritualism? Again, no.

Why now? Because the pace of modern life is effin relentless.

Why now? Because I'm tied to the ping of the email and the addictive ease of the scroll through Instagram and the ferocity of the notifications.

Why now? Because I spend an enormous amount of time reacting to all that. It can feel grim and hollow.

Maybe we've all come to a different place?
Maybe that's why bullet journals are so big now? (See #bujo on Instagram if you don't know what I'm talking about.) Maybe that's why so many of my friends seem to suddenly keep journals, too?

Then again, maybe this is the Baader-Meinhof effect. (See an explanation of that, below.)

Whatever the case, all I know is that this 15 Minutes of Sunday has been a game-changer for me. I start my day more limber. I feel more in tune in the hours that follow... even if it's just because I know I'll want to remember tomorrow what happens today.

And, if I'm being honest, there's a self-satisfied smugness to keeping the chain going, too. After a lifetime of failed diaries and drawers full of half-hearted, half-filled notebooks... I'm kinda proud of myself.

But it's not just any of those things. I think it's something bigger, this 15 Minutes of Sunday.
Maybe it's also that—in this age of oversharing—isn't it kind of nice to keep a few things to yourself...?

* * *
I'm dropping a
dinkus
because this week has been a doozy. Some weeks just are.

Lots of happy things going on at MarketingProfs (more about that in the coming months). I'm writing a brand-new keynote for Content Marketing World, which means I guess I will show up after all :). And I'm just back from speaking in Connecticut with the IMPACT Live crew.

The latter was apparently a marketing event. But was it really? It felt more like a mashup of a nerdy summer camp and southern tent revival, complete with spontaneous shouts from the worshippers. That sounds over the top as I write this now... But you had to be there.

Here are six things I thought worth sharing this week.

1.
Template of Doom

I mentioned my thrill over a fresh pack of Sharpies on Instagram last week, in the context of my 15 Minutes of Sunday. Someone asked me: What do you write about?

I had to think about that one. Because I just... I don't know... write?

Here's the thing: You can google "journal prompts" and go down a deep, dark Internet rabbit hole. You can even find downloadable templates, which I suppose is handy for those who have never held a pen or encountered a sheet of paper before.

I keed... it's just that templates for a journal feel to me a little... Unnecessary? Cheerless? Prescriptive?

Okay, okay... if you are a member of the Template Lobby, don't send angry notes. I get how fill-in-the-blank can prompt you to get going.

And when I think about it, I guess I do that, too. Even without realizing it, I usually spend my 15 Minutes of Sunday writing on one of these prompts about the previous day:
What made me laugh?
What memorable story did I hear?
Who was an interesting person I met?
What quote did I read or listen to that struck me?
And (because I am a word nerd): What new word did I hear and in what context?

1 1/2.
Template of Doom, Reconsidered
Because now I feel bad for making fun of templates… My friend Michael Hyatt has a decent one. He says it gives him a "track to run on."
Fine. I'll quit mocking
.

2.
WTH Is Frequency Illusion?

You know how sometimes you're in the market for a new car and then suddenly it seems like the highway is crowded with the same make and model? And then you flip open a magazine and there's an ad for that very same vehicle?

Science has a name for it: It's called "frequency illusion" or the Baader-Meinhof phenomenon. It's the idea that something you just learned about suddenly seems to be everywhere.

(And now you're going to see the term "Baader-Meinhof" everywhere.) (You're welcome.)

The Frequency Illusion is caused by a remix of two psychological processes. First, selective attention kicks in when you're struck by a new word or idea; after that, you unconsciously keep an eye out for it. You notice that car brand because your brain puts out a BOLO for it, in other words.

The second, confirmation bias, reassures you that each car sighting is further proof that the universe has, in fact, conspired to put those cars on the highway directly in your line of vision.
So is everyone keeping a journal? Or does it just feel that way to me? The latter, according to
this Stanford researcher
and my favorite social science research site, called (unimaginatively) the Social Science Research Network.
Marketers and writers:
SSRN is a great place to snoop around when you're in need of story ideas, larger context, or research-based data.
See what I mean
.

3.
Scripting Cap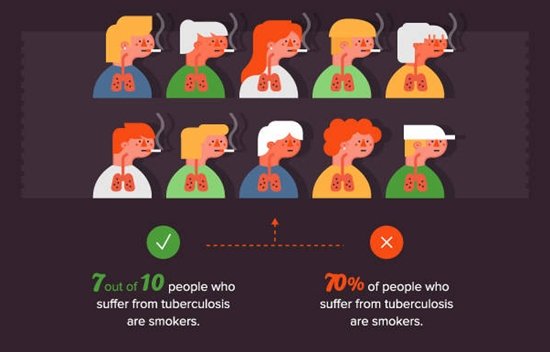 4.
One Nation, Invisible

If you publish a blog post in the forest, does it make a sound? Probably not, unless you spend time and resources promoting the pants off of it.

The key is promoting smartly and strategically, says Lee Odden, writing at LinkedIn.

Lee lays it out:
83% of business-to-business marketers use social networks to promote the blogs and podcasts and videos they're creating
BuzzSumo says social sharing has dropped 50% in the past few years
Only 23% of chief marketing officers feel confident they are producing the right content and promoting it well
#Itme?
Lee curates advice from me and a bunch of people I admire: Larry Kim, Joe Pulizzi, Andrew Davis, Carla Johnson, Cathy McPhillips, Michael King, Ursula Ringham, Sujan Patel, and Mike Stelzner.
Cure your invisible content right here
.

5.
Dog Days of Summer

If you've seen me speak, you probably heard me love up the Humane Society Silicon Valley (HSSV) and the work it's doing with Mutual Rescue.

I love to talk about HSSV. Because it doesn't tell the same sad story (set to a Sarah McLachlan soundtrack) the way other orphan-pet PSAs do. Because it does remarkable things with its minuscule budget. And because... well, DOGS.

Mutual Rescue is out with a new film titled Mike and Abbie. I love it for all of the above reasons. But also because of the larger lessons we can all learn:

1. Mutual Rescue takes its time telling the story. It lets the story of Mike's adoption of Abbie breathe... so that we have a chance to invest in the outcome. It's long-form video at its best.
2. The way the tempo changes at 3:55, and that GoPro live-action shot of Abbie smiling and hanging 10 (or hanging 16?) at minute 4:13...? Dayum.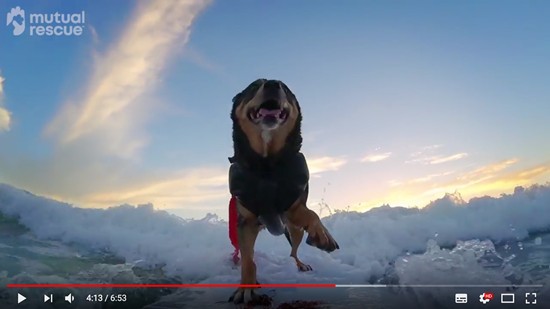 6.
Sparring Partners

The Spar app might be the motivation you need to get off your duff and do the thing you know you should do... but aren't. Like more ab work. Drinking more water. Reading more books. Or maybe... creating 15 Minutes of Sunday! (Do it do it do it!)

How it works:
Define a thing and a timeframe.
Challenge your friends to do it with you.
Set a cash-money penalty for slackers who don't do it.
Prove you did the thing with a 20-second daily video.

DO IT DO IT DO IT. And let me know if you do it! (h/t Chris Marr)
Update:
After the
last issue
's Squirrel-Tomato "situation," many of you wrote in support of the tomatoes. (Some of you told me to lighten up on the squirrels. I love you... but,
NO
.) So what's been happening, Post Minion-installation? Squirrels = 0, Tomatoes = 2 🍅🍅
September 4-7:
Content Marketing World
, Cleveland (My soon-to-be BFF Tina Fey is speaking. So the discount code
BFFGOALS
gets you $100 off.)
Nov 13-16:
The World-Famous
MarketingProfs B2B Marketing Forum
is coming to San Francisco! And because friends don't let friends pay full price, code
ANNLOVESME
gets you $200 off. (And a thank-you in person.)

Hugs for reading,

Ann
P.S. ...and high-fives for supporting!
If you like this newsletter and want to support it,
buy a book
. Or forward this newsletter to a friend with an invitation to subscribe right here:
www.annhandley.com/newsletter
.

P.P.S. Not into this? Rude. But fine: Unsubscribe right here:
SPECIAL THANKS to AWeber for being the provider of choice for Total Annarchy. If you are looking to up your email game, give them a shout.