TA #32: ☝️🤖 The #1 Place to Network, Take This New Grammar Quiz, Make Your Data Come Alive
Published: Sun, 04/07/19
Boston, Sunday morning, April 7, 2019
Buenos días, sunshine! ☀️

I usually talk about writing and marketing here. But this week I'm sharing something more fundamental.

I've just returned from Mexico City—a magical place with some of the finest people I've met.

And by "finest people" I mean "laughed at my jokes" and "forgave my earnest but awkward attempts at Spanish."

I came away from my trip with this important realization:

The place to find the best career connections is at the airport.

Or, more specifically: In the car riding to and from the airport.

I'd been to Mexico before: I spoke there a year ago. But on this trip I had a translator, which in this case is Spanish for "adult babysitter whose job it is to help you navigate every single thing in life that suddenly becomes challenging when you know neither the language nor the city."
His name was Luis. (You can see a photo of us in the third photo
here
.)

Luis, a marketing student whose professor had recommended him for the job, was my Chief Godsend Officer last week. And I don't use that title lightly.

Over three days, Luis accompanied me all over Mexico City. He checked Waze to be sure I got to where I needed to be on time, outwitting Mexico City's notorious traffic. He helped me geo-locate an emergency soy latte when jet lag was kicking me hard and I was about to go on stage.

In between, I got to know him: His goals. His path. The business he and two other entrepreneurs once started in Ghana. He showed me a picture of his dog, Mr. Don, who had the most self-assured eyes I've ever seen on a dog.

Somewhere in there we became friends. So that when he deposited me back at the Benito Juárez Airport in Mexico City for my return flight to Boston... I felt a pang of loss—like you do when you say goodbye to a friend you don't see very often.

Which is slightly embarrassing to admit, since I'd known him for... what—three days? But oh well. Maybe you understand.

So what does this have to do with you?

Because there's a bigger lesson in here: Always volunteer for the airport run.

Here's the Metaphor: Coming in Hot!

Every day I get LinkedIn invitations from people I don't personally know. You probably do, too?

Many of those invitations don't include any note at all. But if they do, the note says something along the lines of how he or she "is looking to expand connections in digital marketing."

Fine. Also: Ugh.

There's nothing wrong with that approach. But it also doesn't offer any insight or value right up front, either. Who are you? What's your story? Do I like you? Do I trust you?

Maybe a better approach is to adopt that airport-run mindset: How can we go out of our way to connect with a person—not just forge a business connection? (And why are business connections somehow weirdly lesser than any other human connections, hmm?)

The airport-run mindset is easily a networking metaphor. Sure, it's important to surround yourself with people who can help you level-up. Here's how: Go out of your way to provide value in human-sized ways.

My time with Luis reminded me of similar situations when people I didn't know became fast friends.

And in every case, the "networking" went both ways. (Because sometimes Luis drives. And sometimes you drive Luis.)

👉 Detroit, spring of 2018: Scott, a professor from the local university, picks me up. And over the 90-minute ride to my hotel, we basically solved life.

👉 Columbus, winter of 2019: Sue volunteers to drive me back to the airport, post-event. Sue is the boss: She could have delegated that task to anyone. But she didn't (thank God). And in the 25-minute ride we morphed magically from client/vendor to friend/friend.

And yeah, car rides don't always translate into long-term friendships. But for you marketers in the room, I believe this is true:

The stranger-to-friend conversion rate on airport runs is significantly higher than the conversion rate on any other kind of networking.

My friend Amy Landino writes about this in her book Vlog Like a Boss. Amy borrowed a car and drove two hours out of her way for a chance to drive Gary Vaynerchuk from his Columbus hotel back to the airport.

That airport run was less than 10 minutes. But guess whose quote is on the front cover of Amy's book…?

What is it about the interior of a vehicle that inspires better, more honest conversation?

The lack of distractions?

The security of not-quite face-to-face?

The privacy that inspires a level of vulnerability?

I don't know, exactly. But I do know that it works.
* * *
Here are 6 things I thought worth sharing this week.
1.
No Vest for the Wicked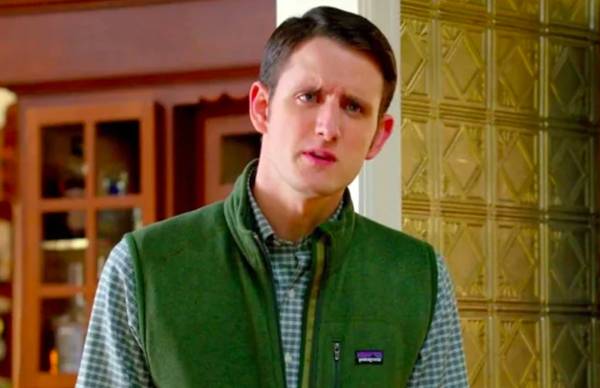 In Mexico I talked about bolder, braver brands. And *THIS* is how to walk that talk: Patagonia is refusing to sell its iconic power vests to some financial firms. Instead, the vest-maker of choice for tech and finance bros is now prioritizing bulk orders of its corporate swag to mission-driven companies, says BuzzFeed News.
Its swag division will focus on selling to "do-gooder B Corporations"—companies with a charity element or those that have committed to supporting causes like "community" or "the environment."

The rest of those self-described "like Uber, but for ____" tech startups can go pound sand, says writer Katie Notopoulos:

The outdoor sports brand has been noticeably political. The company took a stand over President Trump's plans to reduce the size of two national monuments. And now, Patagonia, which even describes itself as "The Activist Company," is leaving lucrative corporate bulk orders on the table to commit to their values.
Whether you agree with their decision or not: Respect to Patagonia for the way it boldly and bravely
live its values
.
Go deeper 👉 👉 👉 64% of consumers worldwide will make a purchasing decision based on a brand's social or political position, says Edelman.
2.
The Powers That Three
What do the Three Little Pigs, the Three Blind Mice, Goldilocks and the Three Bears, the Three Musketeers, the Three Wise Men, and the Three Stooges have in common?
 
Why is the three-act structure the dominant approach to screenwriting?
 
Why did Mark Antony ask "Friends, Romans, Countrymen" to lend him their ears in Shakespeare's Julius Caesar?
 
Why is this fourth question unnecessary?
Because our brains are wired for the Rule of Three. Once you learn this technique... you'll notice it everywhere, says Brian Clark at Copyblogger. "If you want something stuck in someone's head, put it in a sequence of three."
Invoking the Rule of Three is a great approach to more (1) persuasive (2) engaging (3) memorable writing.
You see what I did there
.

3.
Speaking of Three Wise People...

This week MarketingProfs announced three new keynote speakers for this October's B2B Marketing Forum. What I love about this group is the diversity, in every sense of the word.
Two of the speakers will blend their distinct spirits into an inspired cocktail of ways you can attract and hold attention as well as inspire loyalty in 2019. And the third is a wild card; I honestly have no idea right now what our closing keynote will talk about.
Deal Dash
🎟️🎟️🎟️
Join us in DC! Register here and use code ANNLIKESME to save some dinero.

4.
Wild, Wild Guest

Pitching a guest post to an editor is like parenting a child: There is no single *right* way; but there are some very *bad* ways.

Content marketing agency PointVisible and influencer outreach tool Pitchbox asked 84 editors about guest-post pitches—how many they receive, when senders should follow up, what elements pitches should contain, what are common mistakes, what kinds of subject lines work, how much their allowance should be, and just kidding about that last one....
Related ⚗️
: If you write for the science, environmental, or health industries, The Open Notebook has compiled a database of nearly 200 editorial pitches. Even if you don't work in those verticals, there are lessons there on how to write a pitch that succeeds.
Check it out
.

Ground any data you share by putting it in a relatable context:
Meh: "Thirty million adults struggle with basic reading." (Is 30 million a lot?)
Much better: "Thirty million adults—just over the population of Texas—struggle with basic reading."
APRIL TOOLS
Marketing + writing tools I recommend.

🛠️
The New York Times periodically issues quizzes that invite readers to try their hand at correcting its published grammatical errors
. A new quiz is out... so slip your smarty pants on and take it!
I whiffed four out of these 12
.
🛠️
I love this new update of Google's Data GIF Maker.
Use it to quickly and easily create comparison visuals.
Racetrack is my favorite
.
🛠️
Sweet lord the Mexico City International Airport is loud
—each announcement comes twice, in English and then in Spanish—delivered in full SHOUTY CAPS. I had hours before my flight and work to do. So while I typically can't stand listening to anything while I work, this iPhone-only app turned out to be a handy way to drown out the drone of announcements. Check out
Everambient
.

QUOTE OF THE WEEK

"First, your news websites and blogs of choice probably have newsletters that you can sign up for from the home page—which you probably already know thanks to the charming pop-ups that everyone uses because f*ck you that's why." —Patrick Howell O'Neill
Patrick writes on my favorite theme: Why old-school RSS feeds and email newsletters are waaaay better than social media.
Sweary but spot-on
. 

FINALLY: Meow Mix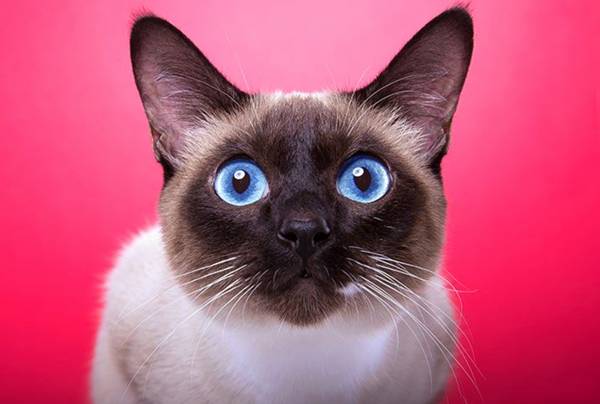 LOVE LETTERS
💌
To Emily Copp at Hootsuite, for listing mine as one of 12 LinkedIn Accounts That Will Make You Smarter.
💌
To Emily Teachout at Volusion, for listing MarketingProfs as one of the 12 best business sites every entrepreneur should be reading.
💌
To KM Barkley, for naming Everybody Writes one of 10 essential books every blogger must read or they'll never amount to anything. (I added the last part.)
💌
To Emily Byford at Akkroo, for more Everybody Writes love in 12 Best Books for Marketers Looking to Boost Productivity, Find Inspiration and Develop New Skills.
💌
To Blake Morgan in Forbes, who compiles a massive list of 101 top customer experience quotes and includes this gal.
💌
To Sadia Umer, who bravely forges ahead with 40 content marketing predictions and includes me, even if it is April already. #respect, Sadia!
💌
To Ashley Zeckman at Top Rank, who included me in this gorgeous piece, the results of a partnership with Adobe on the Modern Customer Experience.
💌
To Ashley again, for her generous coverage of my talk at Social Media Marketing World a few weeks ago.
💌
To my new bestie Goldie Chan, who gives you 17 ways to network like a pro and adds my tactic.
💌
To the incredible Andrew Davis, whose weekly Loyalty Loop videos are a gift to humanity. Drew recently departed from his regularly scheduled programming to deliver the Top 10 Best Marketing Books for 2019. And lookie here
👀
Everybody Writes makes the cut!
Be well. Much love. Thanks for reading this far.

            Ann
PUBLIC EVENTS
If I'm coming to your town, let's meet!

 ➡️ ➡️ ➡️ Not into this? No problem: Unsubscribe right here:
SPECIAL THANKS to AWeber for being the provider of choice for Total Annarchy. If you are looking to up your email game, give them a shout.