Fermented Foods, Nature's Immune Builders
Published: Wed, 01/25/17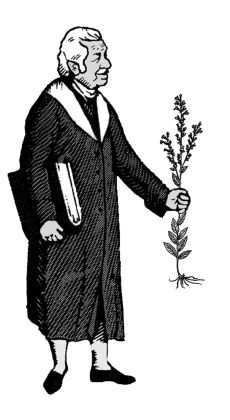 Sponsored by
The School of Natural Healing
 &
Christopher Publications
---
January 25, 2016
Fermented Foods, Nature's Immune Builders
 Kelle Lambers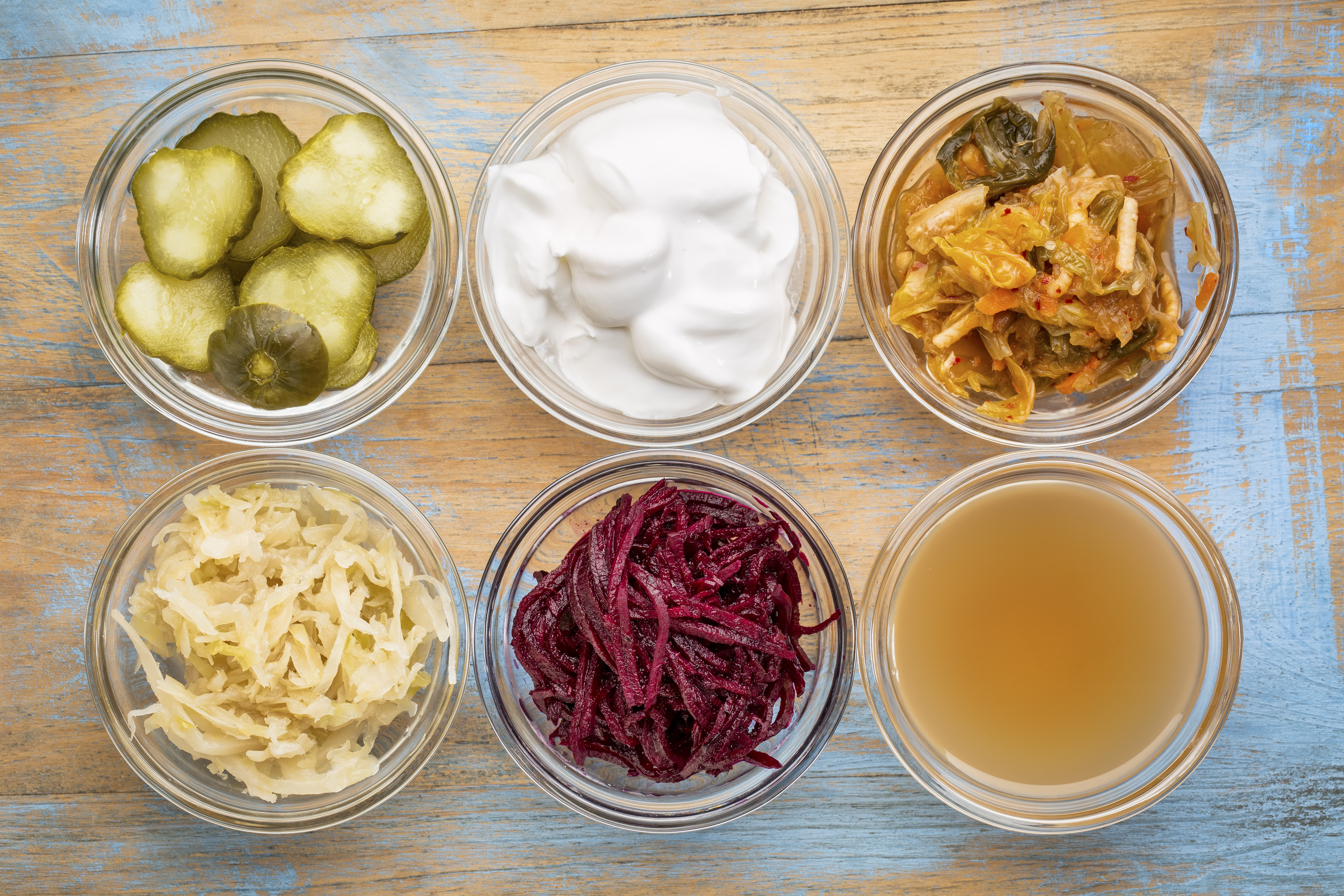 Over 80% of your immune system is based in your gut. More and more of our microbiomes in our guts are being destroyed due to the increasing food and chemical toxins that are infiltrating our everyday products. There are over 80,000 chemical substances used in our daily life products and less than 4% are tested as safe for use in or around humans. As we ingest GMO wheat, corn and soy; sugar, prescription medications, body care products and all the other toxic substances in our everyday products, it breaks down the balance of good and bad bacteria in our gut. Children are being born with already depressed immune systems as they inherit the already compromised bacterial and yeast systems of their parents, creating a continuing downward spiral in our populations health. As a result, there has been a tremendous increase in autoimmune disorders, autism, depression, disease and lack of overall health and well-being in our population. So how can we counteract all this?

More than 200 studies have shown that probiotic foods, like keifer, kombucha and fermented vegetables like sauerkraut, help to relieve over 170 diseases. Here is a small list of ailments that can be helped by fermented foods: Candida, Diarrhea or Constipation, IBS, Low Energy, Allergies-to food or hay fever, Low immune system, Digestive issues, Asthma, Gout, Heartburn, Acne, ADHD, Low Thyroid Function, Autoimmune Disorders; they help with: weight loss, detoxifying, improving memory, preventing cancer, protecting the lining of your stomach, reducing inflammation and fighting colds and flu.

I had suffered from low thyroid, chronic constipation, adrenal fatigue/failure and interstitial cystitis for over 10-15 years and healed myself through a proper diet, fermented foods and herbal supplements such as Dr. Christopher's Immucalm.

So how can they help so much? Fermented foods provide us with an army of good bacteria and yeasts that help your immune system, hormone regulation, fighting bad bacteria, create a proper ph nutrient environment in the stomach and intestines and so many more things. They help to synthesize vitamins and amino acids, help to get rid of toxins and break down your food. If we don't have enough of these good bacteria, our bodies can't digest and assimilate or fight off those toxins and toxic bacteria that kill the good bacteria in our guts, and as a result our bodies can't remain in balance like they should.

Fermented foods are easy, inexpensive and tasty. I have listed on my website, www.completehealthandhealing.com, the recipes on how to make them and incorporate them and healthy healing habits into your life. It's as easy as having a keifer smoothie for breakfast, fermented vegetables as a side with your lunch and dinner and drinking a little Kombucha with your meals as well. They don't take a lot of time to make and provide so many health benefits for such little cost, that you will never want to take them out of your routine. They are an extremely powerful healing and nutritional way to maintain your health.

Kelle Lambers is a homeschool mom of 12 years and has spent 15 years studying health and healing. She just started her own website on health and healing, to help people learn how to heal and live healthy lives.
Printable Version:
http://herballegacy.com
If you missed an article be sure to visit
http://www.herballegacy.com
and click on Articles. Also, take advantage of David Christopher's Radio Show (see Resource Links below for more information).
---
David Christopher is now on Twitter!
You can follow David @DChistopherMH
---
Upcoming Expo
Join Us February 18, 2017
for the LARGEST pregnancy/birth event in UTAH!
Grand Expo/Boutique 1-9pm, Film Festival 3-5pm
Keynotes 2pm & 6pm, Birth Conference 2pm-8pm
Miller Conference Center, 9750 S 300 W, Sandy, Utah
Get your free Tickets here!
Master Herbalist Kelly Pomeroy will be speaking at the expo on "Pregnancy Care for a Healthy Labor and Delivery"
---
Hello friends!
I am excited to invite you to a special event! 
This is a FREE online Tele-summit to gain tools and knowledge that can empower you to break out and move forward! Jump start your body and mind to the level you desire! 
Gain back faith in your body and allow it to do what it knows how to do! 
Join me along with whole healing experts Cynthia Sumner, Tiffany Peterson, Andrea Carver, Melissa Taylor, Jenni Orton, Carolyn Cooper, Lauren Brooke, Ann Webb and Dr. Bradley Nelson to get inspired and start creating a thriving life one small yet powerful step at a time! That power is within you- let us show you!
Explore Whole food therapy, the power of meditation, possibilities of empowering your body to over-come disease, healing abilities of herbs and other plants of the earth, over-come depression and anxiety, power of forgiveness and gratitude, identifying your gifts and abilities and how to navigate through blocks, how to identify negative emotions and how to process them, learn about chakra and other energy stations in the body PLUS MORE!
---
Cranberry Apple 
Sauerkraut
Apples combine quite well with sauerkraut. They are also a prebiotic and will enhance the probiotic impact of your sauerkraut. The cranberries give it a little extra zing and are a wonderful touch during the holidays.
Makes: ½ Gallon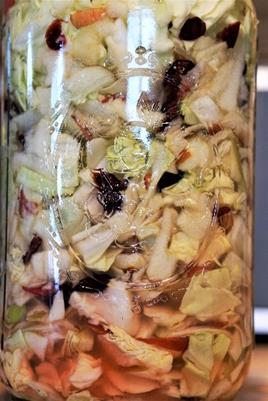 Ingredients:
½ - ¾ head Cabbage, chopped/shredded
2-3 Apples, grated
1 Cinnamon stick
½ Cup Cranberry or cranberry apple juice
1/2 cup craisins
½ Tbsp. sea salt
½ pkg Cutting Edge Cultures or ¼ cup Keifer whey
Water
Optional:
½-3/4 C Grated Jicama (Doesn't add much to the taste, but it is another prebiotic)
Instructions:
If using the culture packet, mix with water and let sit about 10 minutes while you get the other ingredients ready.
Mix all the chopped fruits and vegetables in a bowl to combine.
Add salt and mix in.
Fill the jar with the mixture leaving a 1-2" gap at the top.
Pour the Cutting Edge cultures mixture OR whey over the top.
Pour in the juice.
Fill the jar the rest of the way with water, to completely submerge vegetables, leaving at least 1" of air space at the top for room for expansion.
Seal with a plastic lid or with an airlock lid.
Place on your counter out of direct sunlight for 6 days.
Check your vegetables daily to push them down if they rose above the water level. If you see any white spots form on the vegetables above the water, everything is still fine, just pull those pieces out and throw them away and then continue your fermenting.
After 6 days, put it in your fridge. It will last up to 9 months in your fridge.
Recipe by Kelle Lambers
Printable Version:  http://www.herballegacy.com
---
Herbal Legacy
http://www.herballegacy.com
Follow us on:


NOTICE: All information in this newsletter is given out as information only and is not intended to diagnose or prescribe.  For our official Disclaimer, Biological Individuality, Important Notice & Terms of Use please see: http://www.herballegacy.com/Disclaimer.html

This newsletter is sent by permission only - you can unsubscribe quickly and easily by clicking the link below.


.